Primary News
Term 4, Week 7
Dear Community
1st Sunday of Advent Gospel Account
"So too, you also must be prepared, for at an hour you do not expect, the Son of Man will come." Matthew 24: 37 – 44. Jesus is the way the truth and the life. By being prepared it means to prepare for the final Advent that one day will come.  Advent is the season of expectation, excitement and preparation for Christmas. The birth of Jesus is a celebration that touches most, if not all parts of the globe. We must use Advent as a time to remind ourselves that Jesus' birth, life, death and resurrection is one of hope for eternal life.
Jesse Tree
The Jesse Tree is a way of preparing for Advent by journeying through the stories on Jesus' family tree. For each advent week the children will be reading and listening to Bible stories about someone on Jesus' family tree and on the playground a Jesse tree will have ornaments placed on it to symbolise this story. Mrs Brown each year takes leadership of the Jesse Tree for which we are very grateful as an expression of her own deep faith commitment.
At MacKillop we have adapted this idea to dig deeper, to really wonder about the stories of the bible that the children are familiar with, to get a deeper understanding of the biblical characters, the events, the family members. Each year we choose a different theme. This year is places of the bible.
In class, students have two weeks to design an image associated with a place they know from the bible. This could be a simple as a farm, or market, or as specific as Mesopotamia. Each class will vote for the one they like best from their own class. These winning designs are then presented at morning assembly in week 9 and hung on our Primary Jesse Tree for all to enjoy and share.
As is the school tradition, a set of Christmas gift tags, featuring these winning designs, will then be on sale in class from Friday 9th December, $1 for a set of 24.
Advent / Christmas Concert Thursday 8th December
The Primary Christmas Celebration is fast approaching. This will be held in week 9 on Thursday the 8th of December. Students will be allowed to wear Christmas attire for the day. The celebrations will begin in the Hall at 11:30 with a liturgy, followed by a BBQ lunch where each child will receive a free sausage sizzle. Then, year groups will be performing a Christmas musical number back in the Hall. Parents and Carers are welcome to attend.
The Santa Photo Booth will be available on the day which has been organised by high school students who are a part of the Red Earth Immersion Group and are raising money for their trip to the Northern Territory in April 2023. Pics are $1!
Zooper Doopers will also be for sale throughout the day, raising money for our World Youth Day pilgrims who are off to Portugal in July next year.
Classes for 2023
The teachers are working to piece together the classes for 2023. In each class the children undertake a sociogram where he/she indicates friends and who they work with best, so that we ensure all children have at least one friend in each class. As you can imagine this task does take time and we must ensure that children are matched to a group of students and teacher that is in the best interest for optimum development of each child. I respectfully ask that parents do not request where their child is placed for 2023. Step Up Day where children learn of their new class and teacher is on Thursday 8th December @ 9:30am.
Key Dates Coming Up
We are excited to be going to Mingara Swim Centre for the first time on Monday 28th November for our swimming carnival. Let us hope that children do their very best and a great day of enjoyment is had by all. Year 5 Leadership and Growth Camp is on 30th November – 2nd December @ Point Woolstencroft. The Kinder / Year 1 Athletics Day is a t school on December 2nd. The Leadership Speeches will be presented on 6th December and the Year 6 Graduation on 7th December. End of Year Awards are in the hall on Friday 9th December @ 9am and Semester 2 Reports are emailed home.
Timely Reminders
Towards the end of any given school year, some children tend to branch out and not want to always follow the school rules. Over the past week or so some students are coming to school chewing gum which needs to stop. No gum! Children still need to come to school wearing the uniform correctly and neatly. This is especially true for Year 6 students who seem to be flouting the rules a little. Please work with us to ensure all children are doing the right thing all the time and not just when it suits them.
Parents at School
Covid certainly threw us all a curve ball in relation to being present at school and what that means on the school site. I do ask that if there are any grievances between parents that these are aired well away from the school premises otherwise it will be well within our rights to ensure that such grievances don't take place again with restrictions put in place. When waiting for children of an afternoon do not wait outside classrooms but please wait near the canteen area or near the top gate in kiss n drop. Please do not wait in the kiss n drop area as we need to move the children safely to pick up zones. Under no circumstances are parents of other children allowed to approach another child, particularly if an issue is between mature adults.
When dropping things at school for your child during the day do not go to the classroom. Please give what you need to pass on to the front office.
Please place your child's name and or surname on A4 paper and place clearly on the driver's side if you are using the drive through pick up of an afternoon. If relatives are doing the collection, please make sure they have a sign placed where it can be clearly seen.
All children must go to their dedicated area of an afternoon and not walk or be in areas where they should not be. It is also important for children who catch buses that it is a right not a privilege and as such their behaviour must be exemplary so as not to distract the driver or other passengers.
Representative Honours
Congratulations to Alyssa from Year 5 who was selected to represent Broken Bay in the Primary Polding Girls Cricket Trials early next year.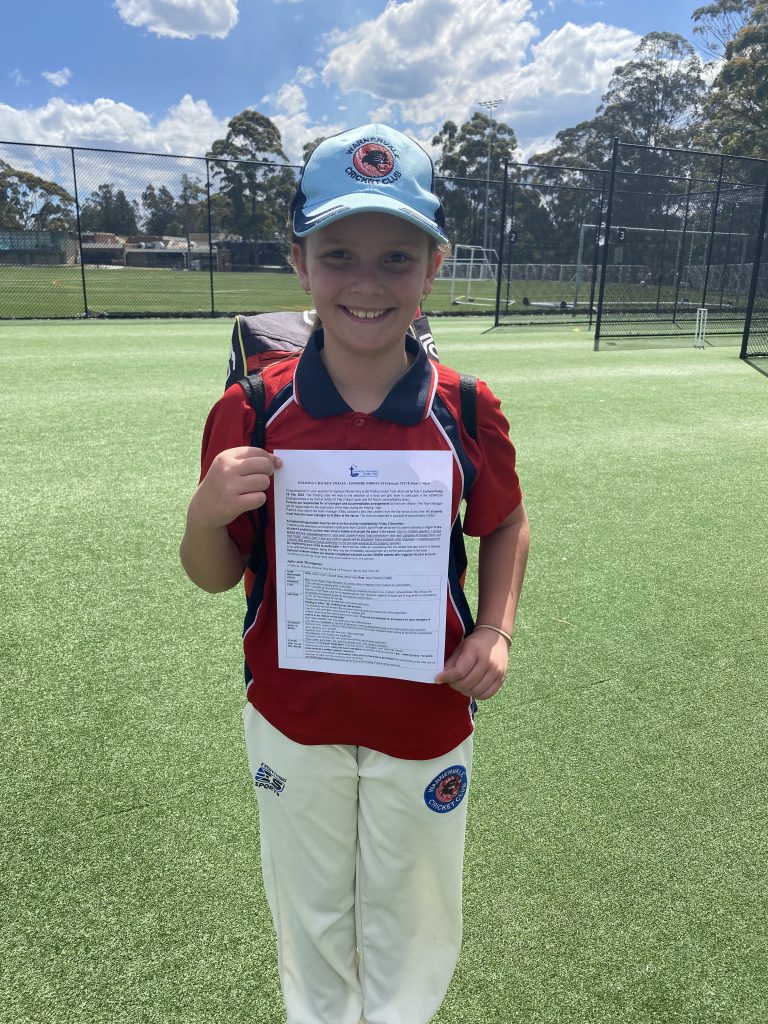 A Thought for the Week
"Advent is a journey towards Bethlehem. May we let ourselves be drawn by the light of God made man." Pope Francis.
God Bless,
Frank Cohen
Principal
Term 4, Week 6
Dear Community,
Feast of Christ the King – Gospel Account
"Jesus, remember me when you come into your kingdom." He replied to him, "Amen, I say to you, today you will be with me in Paradise." Luke 23:35-43. This Sunday we celebrate the solemnity of Christ the King. Some churches celebrate the event with a pilgrimage walk in honour of Jesus our saviour who was crucified and rose again. It is the last Sunday before we begin the great season of Advent in preparation for Christ's birth. His death and resurrection give hope to us all. Jesus showed us how to defeat death and in so doing provided us with a path to eternal life. Hail the King!
Koori Choir
Tomorrow Ms Schillert will lead a combined schools' choir rehearsal at Kanwal Public School and next Thursday 24 November is the 2nd combined rehearsal at Wyong high school from 9.30am -11.30am. After this our Koori students will perform with other children across the Coastal schools in a performance at the Assembly of Excellence at Wyong High School. Congratulations to all involved and well done to Ms Schillert on being selected to lead the combined schools' choir.
2023 Leadership preparation 
On Monday all of Year 5 gathered in the school's theatre to listen to presentations on leadership. There were several speakers from different fields who spoke about the need to be honest, strong and humble. Leadership is about making decisions on what is right and not what is popular. In the coming weeks students in Year 5 can nominate to be captains with specific roles for next year. Before that time the Year 5 students will head off to a leadership camp to discern and take part in activities where leadership credentials need to be exhibited.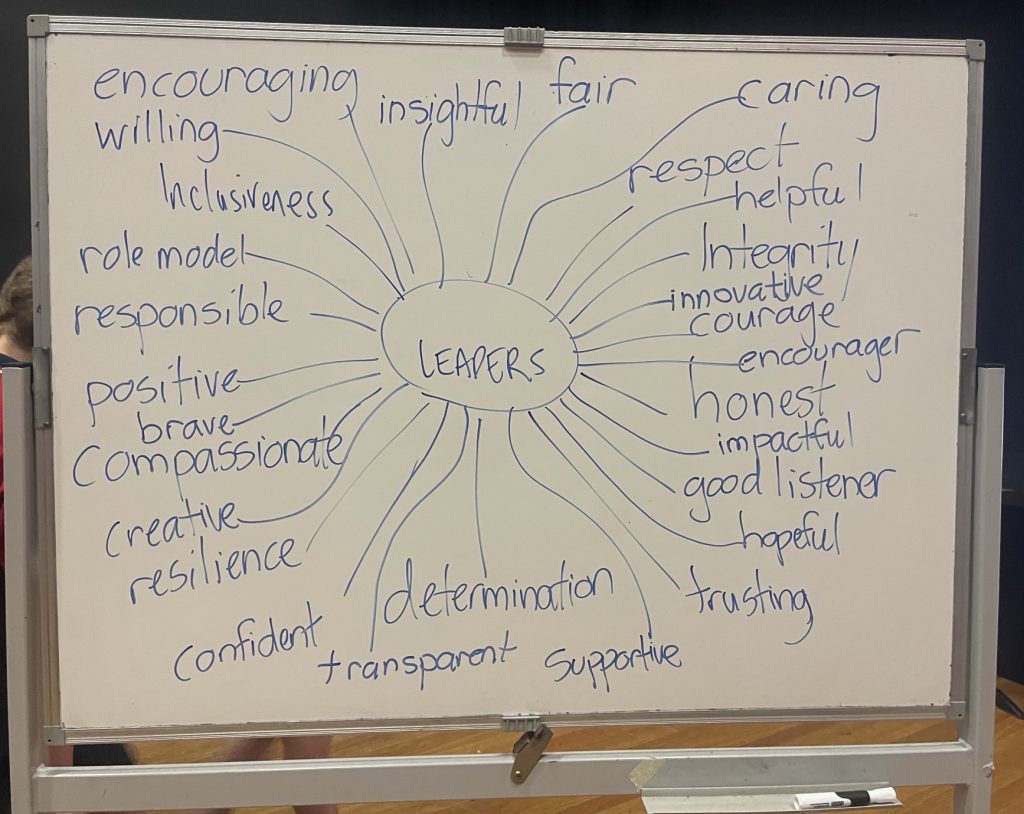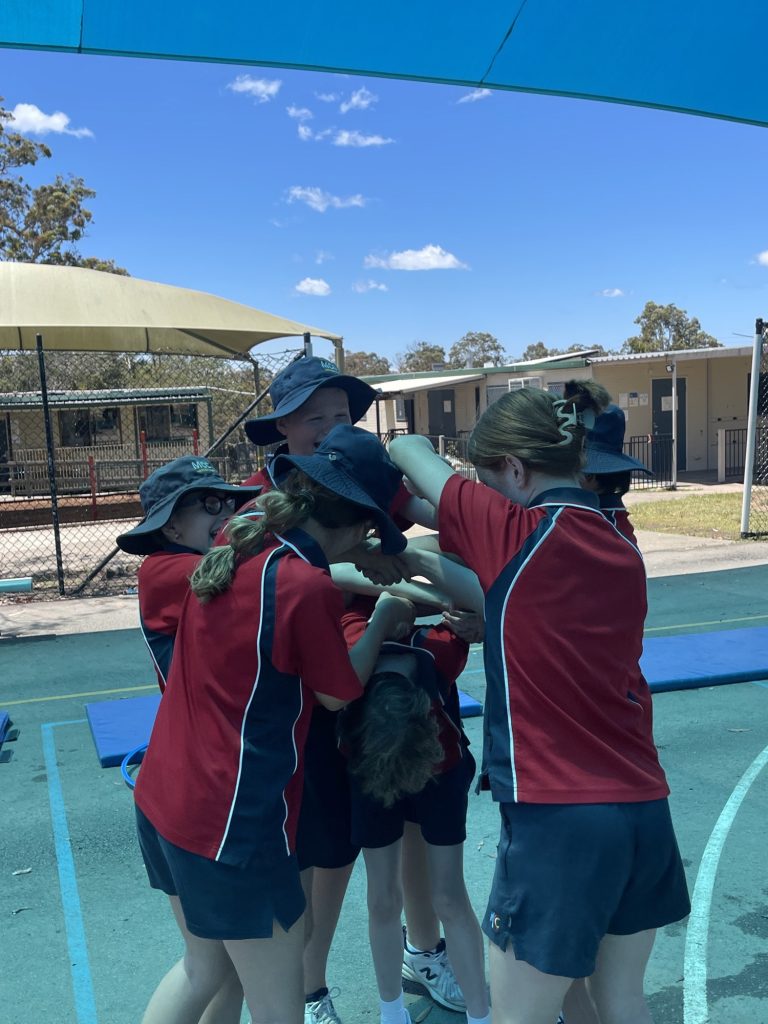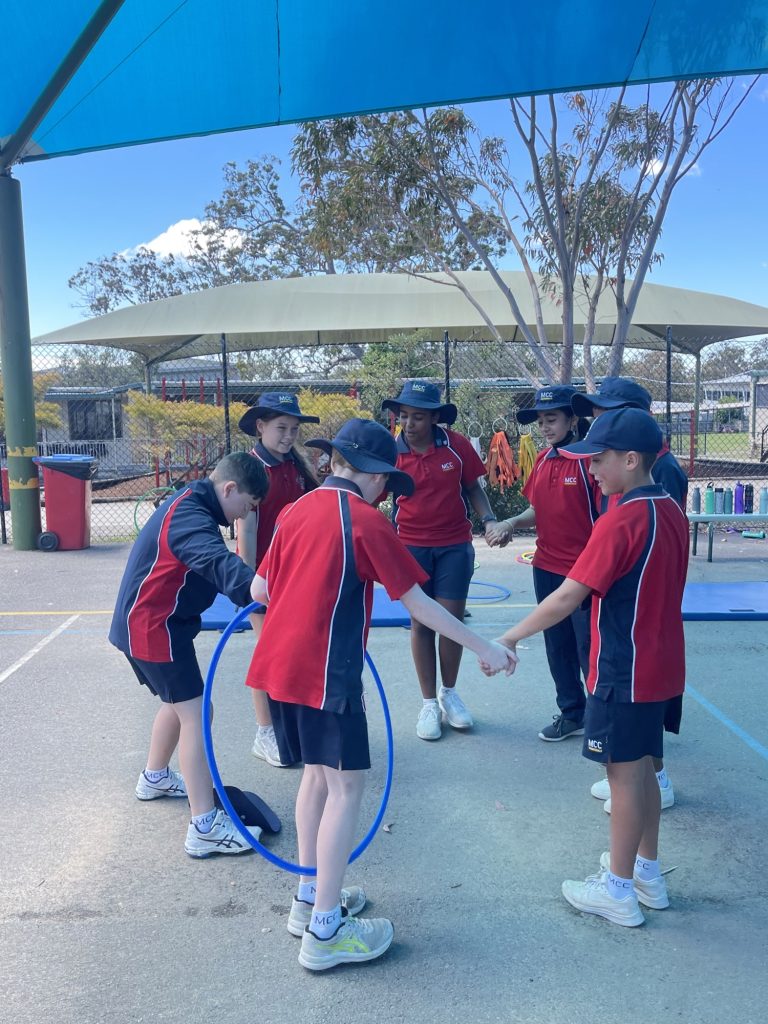 Swimming Carnival 
Our 2023 Carnival is at Mingara on Monday 28th November. We have moved the carnival from Wyong to eliminate sunburn which in years gone by, despite the best of efforts has not always been achieved for some students. Permission slips via compass need to be returned ASAP.
K & 1 Athletics Day 
We are delighted to invite our parents and friends to share in the Kindergarten and Year 1 Athletics Fun Day here at school on Friday 2nd December. A rotation of activities will take place on the oval from 9:15am through until lunch time (normal recess break).
Children will be provided with a sausage sizzle and popper for lunch at the completion of the event.
Heats & finals will run in events before recess with ribbons awarded in the final of each activity.
SEL Survey Results are Completed
Thank you to the many parents who completed the recent SEL survey. In the last week the students from Year 3 – 6 also completed a similar survey on the same questions. In many respects there were a lot of similarities, but in some instances the student responses did vary from the parents. Some results are shown below
Parents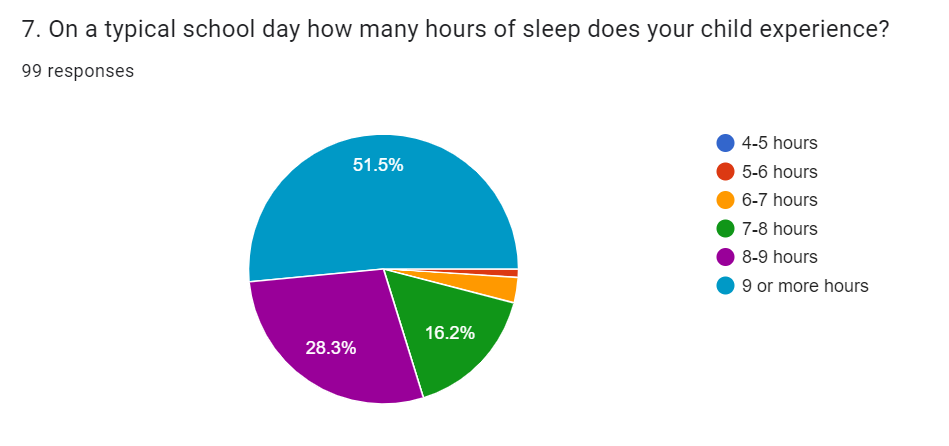 Students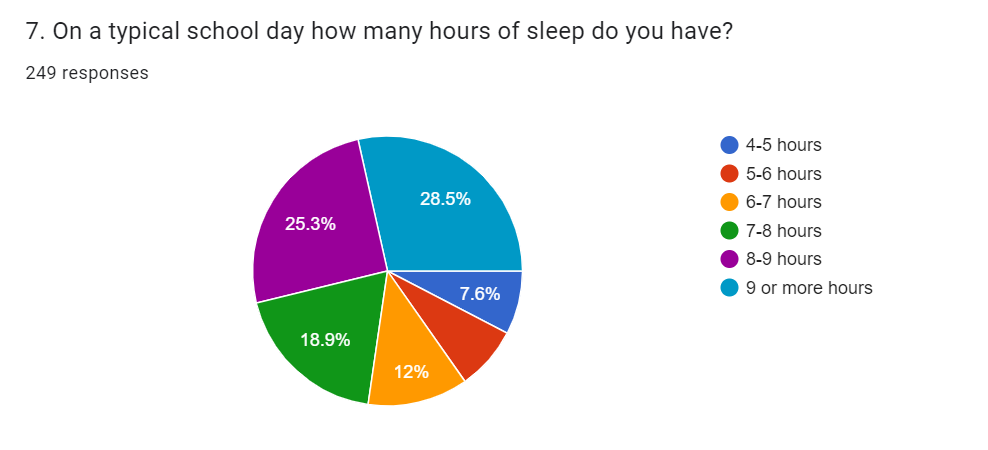 Parents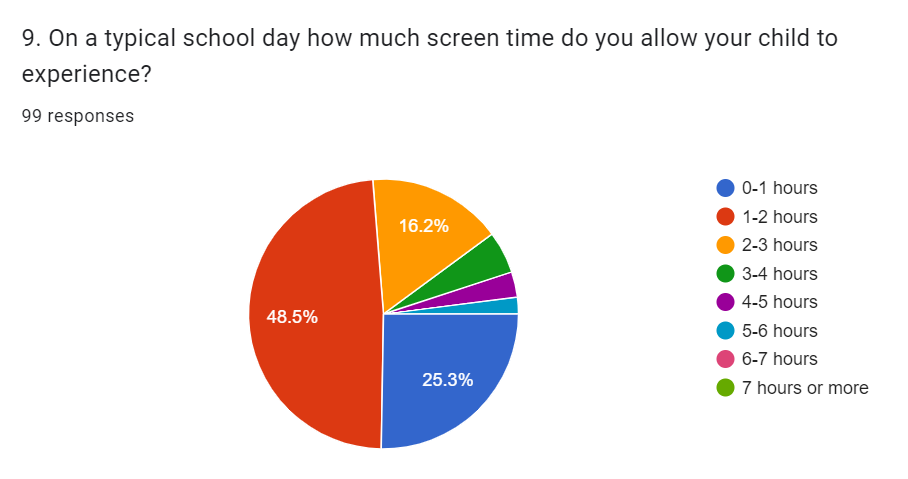 Students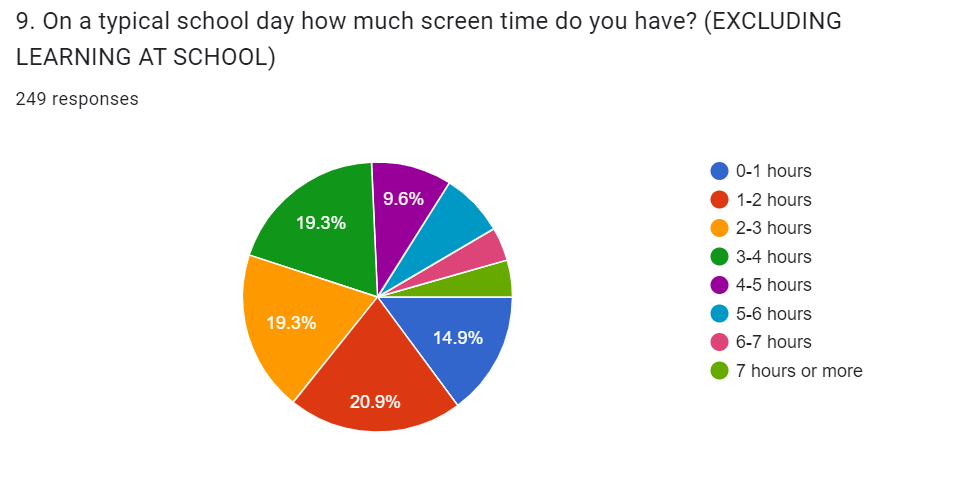 We have conducted research of multiple programs that will assist us in meeting the Social and Emotional needs for our community and have landed upon the Second Steps program. Go and have a look for yourself at  https://www.secondstep.org/
Principal's Morning Tea
Tomorrow children form K – 2 who are ready to receive their principal's morning tea will do so at 10:30. Congratulations children on working so well. The children in Year 3 – 6 eligible will receive their morning tea next week.
MacKillop Portrait Art Prize Finalists
The MacKillop Portrait Prize entries have been handed in and sorted through. We have had so many marvellous entries this year, with a record number of entries from Primary students. Thank you to everyone who entered a portrait of a teacher who has inspired them. Voting will open up online on Monday for the People's Choice Award. A link will be available on the MacKillop Facebook page so please keep an eye open for it and vote when open.
Advent Nativity Assembly and Christmas Songs
On Thursday 8 December @ 11:20am parents are encouraged to come along to the school hall to watch the Advent Nativity presentation followed by each grade singing a Christmas song. Children will be encouraged to wear any Advent/ Christmas clothing to get into the spirit of the event. Following the singing in the hall parents and families can enjoy a free BBQ lunch. Mr Snelling will be working with the children in the Nativity presentation and Ms Schillert is working with the children with the Christmas songs.
A Thought for the Week…
"You have no idea of the tremendous release and deep peace that comes from meeting yourself and others without judgement."
God Bless
Frank Cohen
Principal
Term 4, Week 5
Dear Community,
Prayer for Armistice Day 11th November
Ever-living God we remember those whom you have gathered from the storm of war into the peace of your presence; may that same peace calm our fears, bring justice to all peoples, and establish harmony among the nations, through Jesus Christ our Lord. Amen.
At 11am this Friday all the students across the College will stop and observe a minute's silence at 11am to remember the end of World War 1, but moreover to remember the men and women who have fought in freedom conflicts. Following the silence will be a Remembrance Day prayer service which will also include playing of The Ode and The Last Post. Even as Australia's makeup changes with each influx of new migrants to our shores, it is important to always remember the past, especially such conflicts such as World War 1 which as a fledgling European influenced nation, had such an impact on generations that would follow. Lest We Forget!
Surf Education Days
Students from Year 3 – 6 have enjoyed wonderful weather as they ventured out to Toowoon Bay Beach to learn about surf safety. We are blessed to live along the coastline, and it is an important component of the students' education to know what to look for in surf conditions. My thanks to Mrs Denneman and staff for modelling and demonstrating safe surf skills and awareness.
Year 1 Lego Incursion
The Year 1 students enjoyed the world of Lego imagination this week with their educational incursion. Absolutely amazing what can be created with Lego, and it was wonderful to see so many children engaged in what can be dreamt can be created with Lego.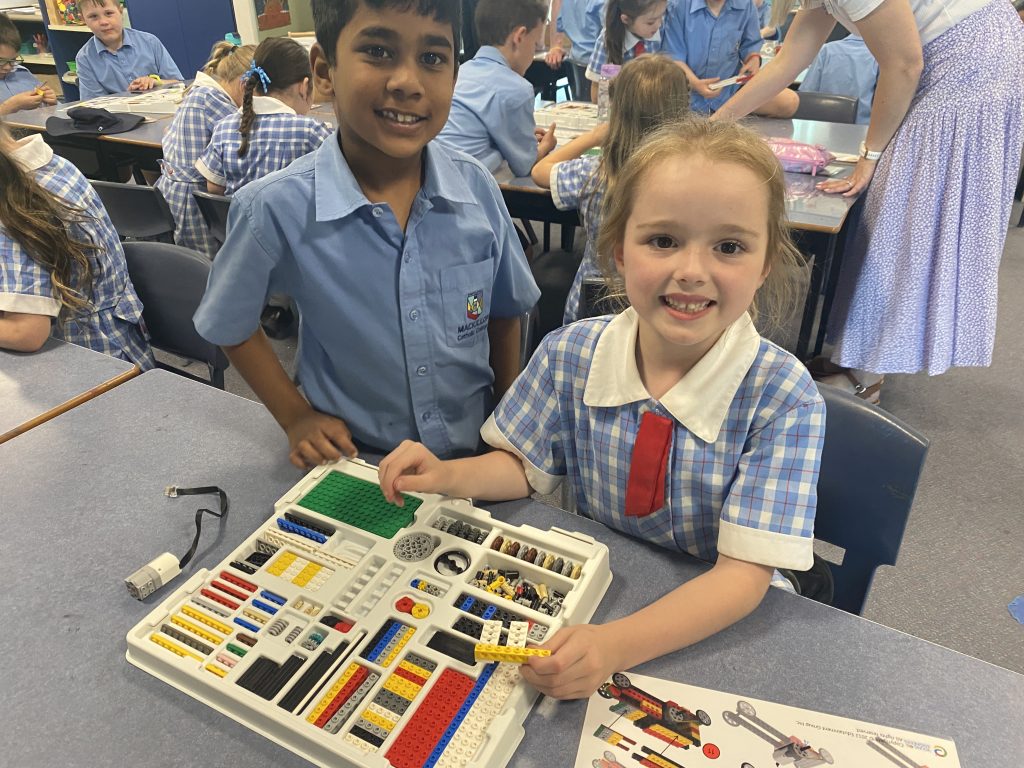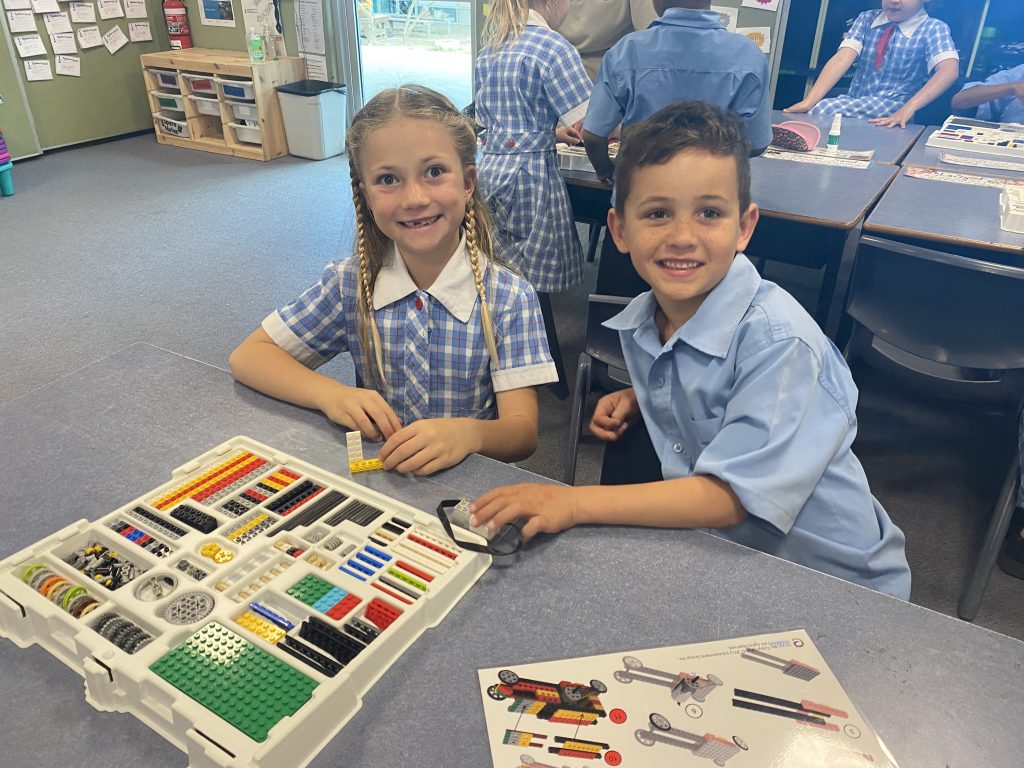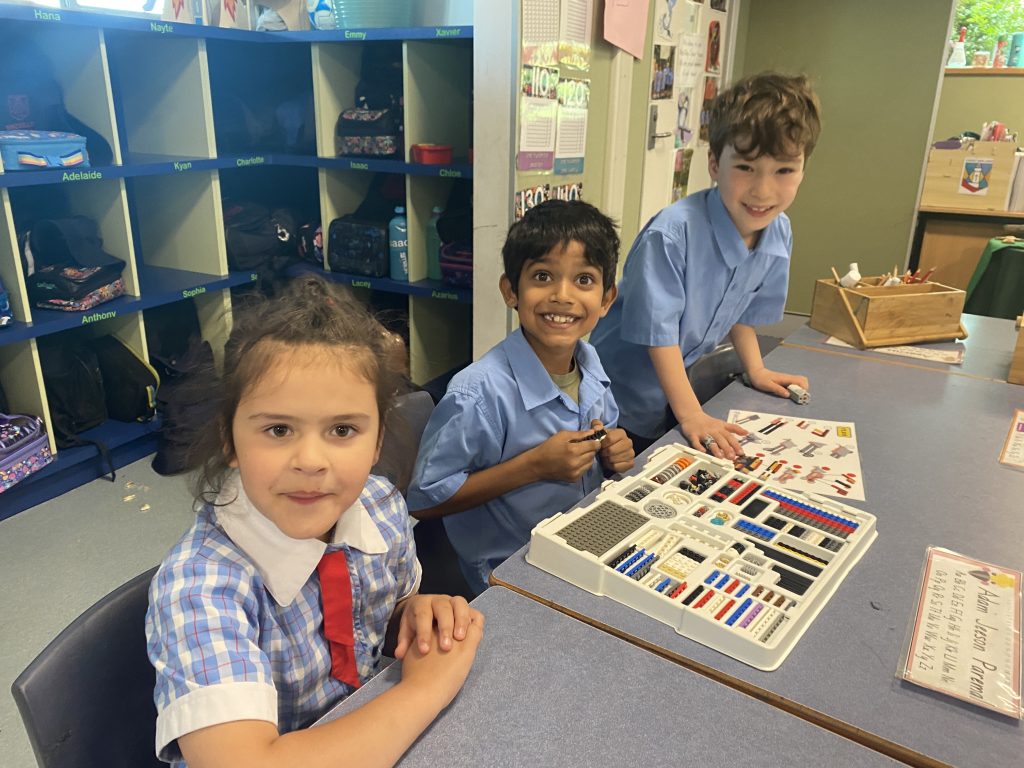 SEL Survey Closed but now Open for Students
As written about previously the SEL survey will now be student focused. Students this week will complete a child friendlier version of the adult SEL survey. We will collate the results to implement a new SEL program from 2023. Mrs Denneman and Miss Owen recently attended a SEL conference to explore and understand the latest research and best educational programs that will suit our needs here at MacKillop. The parent survey data if supported by the student survey data indicates we would be best served by a suite of programs under the Second Step banner. Go to https://www.secondstep.org/alignment-charts for more information.
Awards Assembly this Friday @ 1:10 pm in the Hall
Parents are welcome to attend this week's award assembly. It is heartening to witness many students achieving their principal's award and subsequent morning tea. The assemblies are no longer zoomed as we are encouraging parents to be back on site.
Lost Property Clothing Pile
The photo taken is the current pile of clothing items with no names on them. Parents are free to come and rummage for your child's lost item. It goes without saying please label everything and remind your child that he/she is responsible for clothing items, not teachers or parents!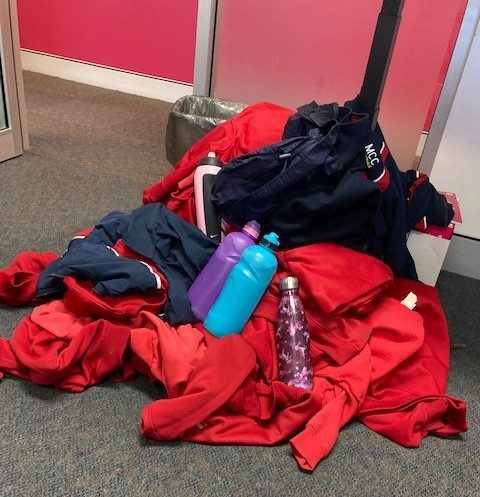 Remembrance Day
The students across the college will be participating in a short liturgy on Friday, the 11th of November to commemorate Remembrance Day. Remembrance Day, also known as Armistice Day, is a day of remembrance for all those who have lost their lives in war. A prayer, the ode, and minutes silence will be observed in the morning. Students will also be participating in K-6 clan activities on the theme of Remembrance Day in the morning before the liturgy.
Advent And Christmas
This year the primary school will be celebrating Advent and Christmas in Week 9. We will have a special mass celebration with Father Philip on Thursday, December 8th at 11:20. This will be followed by a BBQ picnic lunch on the oval and then musical performances throughout the afternoon from each of the primary classes. Parents and Carers are welcome to attend the festivities.
Our parish is also busily organising the Christmas Eve Mass celebrations. This Mass will occur in our school Hall at 5pm on Christmas Eve. The parish is organising a children's choir for this event and is seeking any willing and able students who would be willing to participate to help celebrate on the evening. An expression of interest note from the parish will be sent out later this week if you would like your child to participate.
Multicultural Night
On Saturday, 5th of November, our parish and school community came together to celebrate a Multicultural mass and dinner. This community event was planned by the Parish Pastoral Council, in conjunction with the Parish leaders, to be a unique and meaningful way to share in our community's cultural diversity. Mass and dinner celebrations were an enjoyable way to experience the colour and vibrancy of cultures from across the world in our local community.
There were many cultural performances by our MacKillop school community. Starting with an acknowledgement of country with accompanying didgeridoo players from the primary school. Our Indigenous group loved sharing their brolga dance with the community. The primary school performances kept coming with Indian cultural dancing by many members of the school and Parish community. So many cultures together, sharing, laughing and enjoying the night together as one MacKillop community.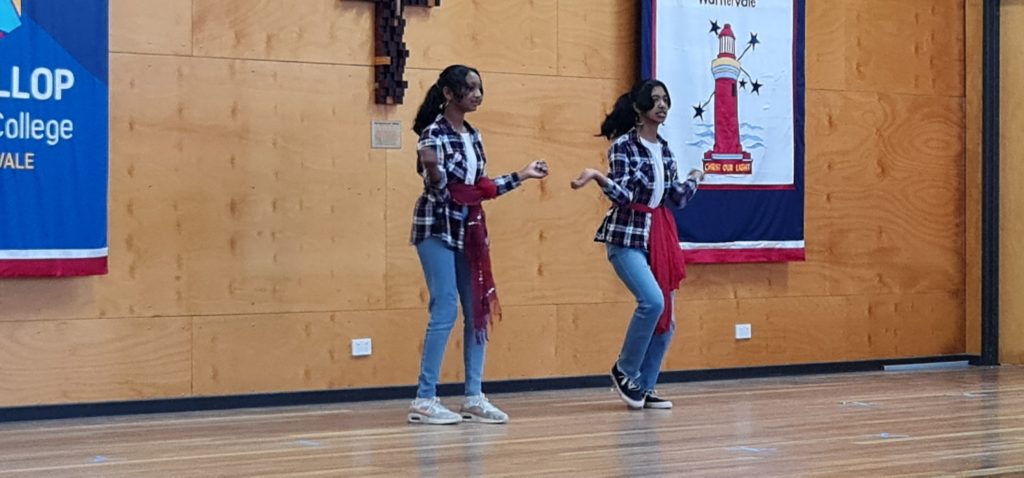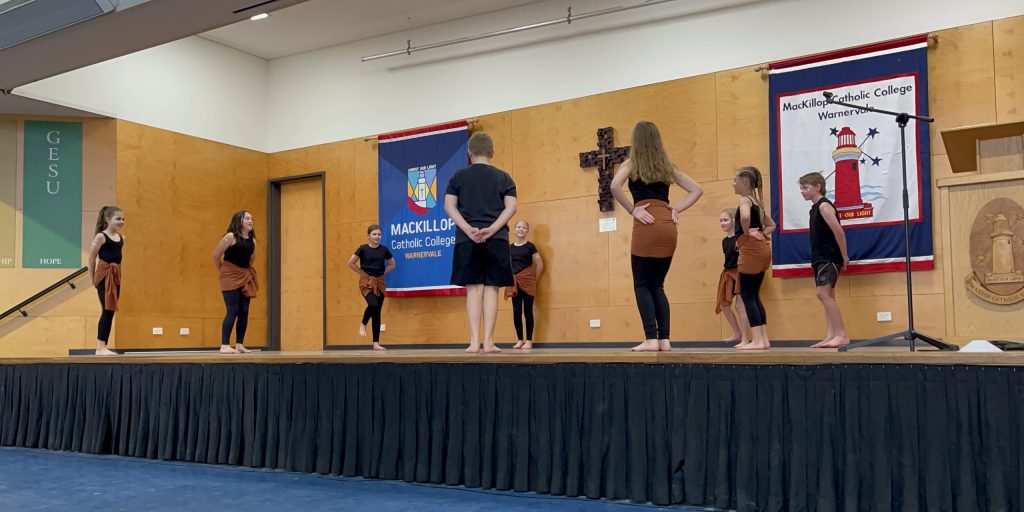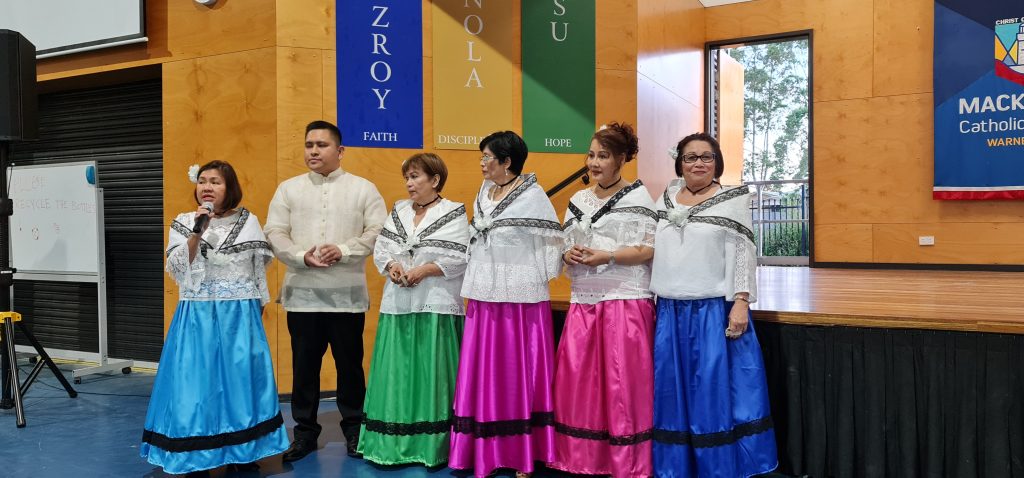 First Holy Communion
Many students from our school and parish community have been participating in the First Holy Communion sacramental program every Sunday throughout November. Congratulations to these students who will receive their First Holy Communion at a special mass at the end of the month.
End of Year Key Dates
Edward the Emu Year excursion to the Arthouse 15/11.
Stage 3 Touch Gala Day 18/11.
Year 6 to Year 7 Orientation Day 25/11
First Holy Communion 27/11
Swimming Carnival 28/11 @ Mingara
Year 5 Camp @ Pt Wollstonecraft 30/11- 2/12
Aboriginal Awards @ Kanwal Public School 2/12
K / Year 1 Athletics Day @ school 2/12
Year 5 Leadership speeches and voting 6/12
Year 6 Graduation 5pm 7/12 followed by Graduation Dinner in hall
Step Up day into new classes @ 9:30 8/12
Advent Liturgy followed by BBQ and performances from the children 11.20am 8/12
Semester 2 Academic Reports Compassed to parents 9/12
End of Year Awards Day @ 9am 9/12
K – 12 End of School Year Mass 12/12
Year 6 cross the bridge on 12/12 @ 2:30pm
Last Day for students 15/12
As you can see from the long list there is a lot to do between now and the end of the year. Mr Snelling will provide more information with liturgy and masses coming up, but parents are most welcome to attend as many events as required.
Marien Family Trivia Night this Saturday in the Hall
Two tables of teachers will make up the crowd that will gather for a great fundraising and social event. If anyone is still interested in attending, then drop Tash our FLO a line for tickets.
A Thought for the Week
"The meeting of two personalities is like the contact of two chemical substances: if there is any reaction both are transformed." Jung
God Bless
Frank Cohen
Principal
Term 4, Week 4
Dear Community,
Sunday Gospel Account
"They can no longer die, for they are like angels; and they are the children of God because they are the ones who will rise." Luke 20: 27-38. The Sadducees and Pharisees once enemies joined forces to denounce Jesus as some sort of radical hippy! Jesus spoke of resurrection as something totally different to what people on earth had experienced. Moreover, despite these two groups testing Jesus with challenging questions, he replied that a person will be forever alive based on the sort of person he/she is in this life. It will be their lived faith that will determine a place in heaven and not being beholden to rules enforced by the hypocritical conservative religious leaders. Isn't it amazing that in the year 2022 this passage has just as much relevance today as it did when Jesus was preaching?
Parents at School
Since all the COVID restrictions are now relaxed parents are most welcome to be here on the school site. Parents can also help in rooms and with excursions, carnivals and other events. If teachers require any assistance, they individually will send out a note asking for the help. Early next year we will hold a formal meeting to go through how to help in the classroom with literacy and numeracy.
A Few bad Habits are Creeping back in
My continual thanks to the parents who always send their child to school well groomed and dressed in the appropriate uniform. Of late there has been a lapse with some in the types of clothing being worn at school. Joggers need to be white or predominantly white and the children need to be in full summer uniform. It is not acceptable for the boys to have mohawks, undercuts and razor marks in their hair. Equally the girls should have no makeup and no nail polish. For both boys and girls, hair should be tied back neatly and only one pair of earrings are allowed.
Parents waiting for children of an afternoon are asked not to wait outside classrooms, but rather do so in the under croft near the canteen. If you are collecting children in kiss n drop ensure you have your surname or child's name in big bold letters on an A4 sized sign affixed to the passenger side. Parents arriving with no sign are slowing up this process and causing traffic delays. Please also consider carpooling or allowing children to walk or ride to and from school.
Last Week for SEL Survey
If you have not completed the survey, please do so asap. We are using the results to help guide new social and emotional programs in the school.
Social and Emotional (SEL) Well-Being Survey
Social Media and Cyber Safety
As a parent you really do need to be aware of the virtual steps your child is taking in the social media world. Well done to those who do this consistently. For others it is naïve to think that your child is immune from the potential dangers that lurk in social media land. We have had several parents report to us Cyber Bullying taking place in chat rooms from children from other schools. It would seem chat rooms are being opened inviting others in and what usually starts out as innocent banter ends up in tears and torment for a child who gets targeted by most participants in these rooms. My advice is for parents in the first instance to know what their child is doing in the virtual world and if the unwanted targeted behaviour turns a particular flavour of nasty then go to the police. It is saddening to be called upon to deal with issues of this nature. I along with other staff can only shield and do so much, with most issues being perpetrated outside of the school, usually in homes after school and on weekends.
JTF Success!
A Primary and Secondary group of performers went to Newcastle Civic Centre last Friday and Saturday to participate in the Junior Theatre Festival. Our performers were up against a huge number of schools. The Primary performers won excellence in music and Secondary excellence in acting, which is an outstanding achievement. Congratulations to Mrs Baird, Ms Schillert and the creative arts staff for preparing the children so well. This is on top of earlier success with our dance troupe winning their school dance spectacular competition in October.
Enrolments
As stated earlier we now have waiting lists for Year 2,3, 5 and 6 in 2023 and very limited space in the other grades. Please alert the office as soon as you can if you are moving from the school at year's end. This will allow an opportunity for children currently on waiting lists.
Marien Trivia Night Fundraiser – Saturday 12th November
If you have not got a table together or would like to join a table, give Tash our FLO a call at school and get it done as soon as possible. It is shaping up to be a wonderful community social event and a night to lend a hand to one of our own.
A Thought for the Week …
"The great essentials to happiness in this life are something to do something to love and something to hope for." Addison
God Bless,
Frank Cohen
Primary Principal
Term 4, Week 3
Dear Community,
Sunday Gospel Account
"Today salvation has come to this house because this man too is a descendant of Abraham. For the Son of Man has come to seek and to save what was lost." Luke 19: 1-10. Zacchaeus the tax collector was a despised man in the time that Jesus walked the earth. He took from the poor, taxes meant for the rich Romans and so was very much hated. When Jesus came to the town, Zacchaeus proclaimed he would do everything to repent and repay those who were maligned. The message of the parable is that even those capable of the most heinous of crimes can be saved through repentance and belief in the risen Lord. Only God knows if you are truly sorry for your sins!
Awards Assembly this Week 1:20pm in the hall
Parents are welcome to come and join us for our awards assembly in the hall. These are no longer zoomed!
SEL (Social and Emotional Learning Survey)
A reminder that the SEL survey will remain open for another week. Thus far we have had approximately 100 families reply which is fair, but we want as many families to do the survey as we need the data to drive SEL programs moving forward.
Marien Family Trivia Night – 12th November
It is my hope that you are getting tables sorted for the Marien Family Fundraiser Trivia night. This should be lots of fun. Tickets are on sale now via Eventbrite see Facebook for details!
Diversity Talk
As our school continues to grow, we are enriched by the enrolment of families from different cultural backgrounds. This means as a school we need to adjust our teaching and learning programs to target the needs of students with English as a second language background. On Tuesday 22nd November all families, particularly from diverse backgrounds are asked to come along and listen to a presentation on how we can celebrate diversity every day in our local school community.
JTF and Waratah Shield
Many of our students will be off representing the school in theatrical and cricket events. Good luck to all and my thanks to the parents and staff who have given up time to help the children succeed.
Judo Joel Champion
Joel N from Year 4 competed in the Australian National Judo Tournament on the Gold Coast on September 23. From this event Joel placed 5th in one discipline and 1st in another, making him 3rd overall. He received a bronze medal for the Primary Division. This is an outstanding effort. Congratulations to Joel, his parents and coaches for helping him achieve such greatness at a young age.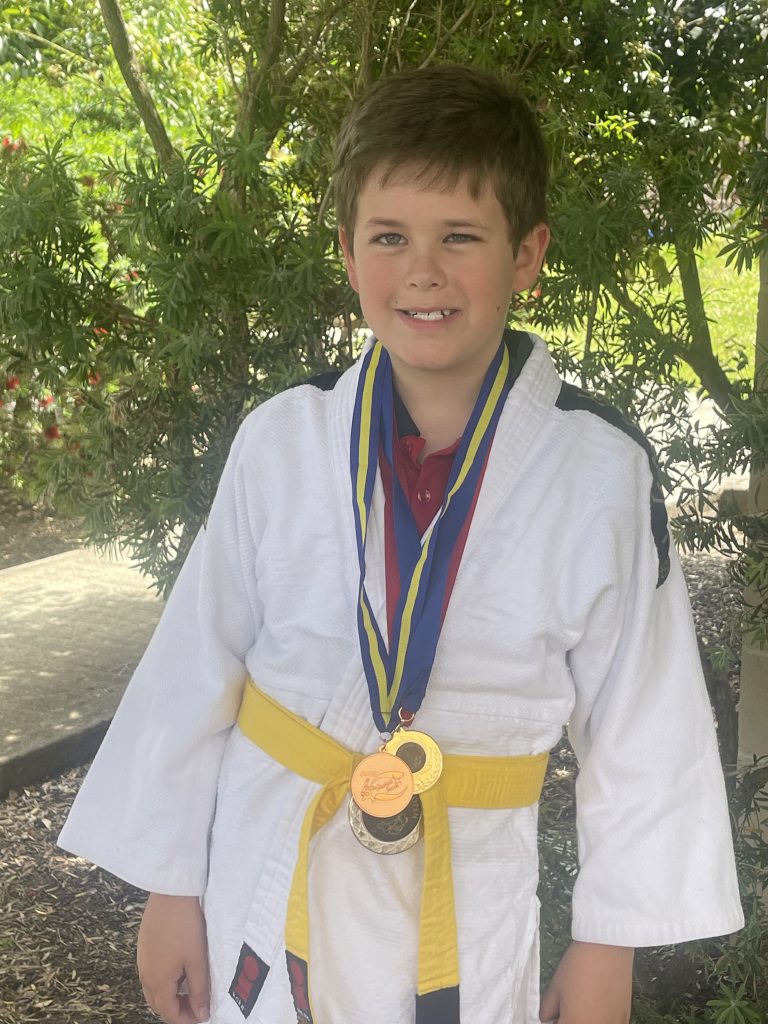 Kinder Yana School Readiness
Re commencing on Wednesday 2nd November and every Wednesday until 23rd November our Kinder 2023 children will begin their educational journey in the Kinder rooms. They will do this without their parents. During this time parents will be offered some parent information sessions from school leaders, counsellors and external agency staff.
K-2 New Syllabus
From next year the students in Kindergarten to Year 2 will be taught using the brand-new NSW NESA syllabus for Maths, English and Religious Education. In the coming years this will then be implemented into 3 – 10 as the NSW government revamps the syllabus for each key learning area. For more information go to the NESA website.
New Grassed Playground Space
Land has been cleared and soon will be levelled and turfed behind the existing Year 1 and 2 classrooms. This will be ready for 2023 for the children to have a wider playground space to play. Also during the holidays the current OOSHC building will be removed opening a wider area for the oval.
OOSHC
For the families who currently use the after and before school service you would have already been informed that the current provider will finish here at the end of the year. Catholic Care will then take over the service beginning with this coming summer vacation. The existing building that currently houses OOSHC will be removed from the site and a new portable building installed near the kiss n drop area. Plans have been made for OOSHC to be housed in the new buildings that are planned for the site.
Surf Awareness Days
The students in Year 3 – 6 will venture to the beach to undertake surf awareness training. This will commence on November 7th for Year 3, 8th for Year 5, 9th for Year 4 and 10th November for Year 6. It is vital that all children know how to read the surf conditions and tides. I should know having been involved in a bad surf accident at the start of the year that the ocean can be quite dangerous for the unsuspecting!
Halloween Mufti Day Monday 31st October
A Halloween themed mufti day is planned for Monday 31st October. Children are asked to bring in a gold coin which will then go towards the Year 6 Graduation.
A Thought for the Week…
"Nothing can hurt you unless you give it the power to do so."
God Bless,
Frank Cohen
Primary Principal
Term 4, Week 2
Dear Community,
Sunday Gospel Account
"…the tax collector stood off at a distance and would not even raise his eyes to heaven but beat his breast and prayed, 'O God, be merciful to me a sinner.'" Luke 18:9-14.  This Sunday's Gospel is a parable about the righteous and the sinner who repents. Human history has a funny way of repeating itself and this Gospel is a classic example. The Pharisees in Jesus' time were the sin catchers. The type of people we see today who sit in what I describe as the 'stone throwers' section of the church. They often gossip and whisper among themselves, passing judgement on others while maintaining what appears to be high levels of morality and following the church authority without blemish. In our very own Catholic church, there has been a massive fight going on between the conservative members, who are not fans of our current Pope and those who have a more liberal approach to humanity. When we do die and there is judgement, I reckon there will be a few nervous Parishioners, Bishops and Priests who have and continue to act more like Pharisees than the Tax Collector in this parable.
Principal Coffee n Chat this Friday @ 9am
Parents are welcome to come and have a chat with me in the library over a cuppa. At this informal gathering I will talk about the term ahead and what the children will be learning and the sorts of activities coming up. I will also chat about initiatives we are looking to introduce with Wellbeing and Social and Emotional Learning and the impact our Collaborative Coaching is having on student results.
Here is the link for the Principal Parent Catch-Up
Register in advance for this meeting:
https://dbbcatholic.zoom.us/meeting/register/u5cod-Gupj4rHNCkGioImpMYHdXGlco5Sq_2
After registering, you will receive a confirmation email containing information about joining the meeting.
Marien Family Fundraiser Trivia Night
Earlier this year one of our lovely families lost their father and husband in Matthew Marien, who passed away due to some medical complications. Lucy is mother of Charlotte Year 4 and Holly Kindergarten. She is a terrific person who is well liked and highly valued in the community and is very supportive of all things MacKillop. To give the family a helping hand a Trivia Night is being organised for Saturday 12 November. Information has been sent out soon via Compass and Face Book. Please invite all the Trivia Wizards from your families and friends and come along to support a worthy occasion. Make a table or ask to join one. At any rate come and support Lucy, Charlotte and Holly.
Enrolment for 2023
Thank you to those families who have already indicated that they are moving from the area in 2023. So far, we have waiting lists for Year 2, 5 and 6 for 2023. We are experiencing huge demand from families already in local schools wanting to move across and some new families moving into the area. We have very limited vacancies in the other grades for 2023. Please alert those interested in being part of our community.
Social and Emotional Wellbeing Survey will be open on Friday
Please watch out for the wellbeing survey that will be released online on Friday. At the Coffee n Chat, I want to explore the survey with the parents present before opening it up to the community. Results from the survey and student survey will drive the SEL program for 2023 and beyond.
Early Morning Extra Math Classes for Year 2 and Year 4
Students in Year 4 are welcome to attend extra maths classes with me from 8:15 on Monday and Wednesdays each week. For Year 2 the classes are at 8:15 on Tuesdays and Thursdays with Mrs Kenney. Anyone in these grades is welcome to attend.
Teacher Coaches
It is my hope that the children have been coming home and talking to you about having multiple teachers in their classrooms at the same time. For this term the focus initially will be in Year 4 and Year 2, with Year 6 towards the end of the term for transition to High School. Based on the results of class assessments children are then targeted with direct instruction from multiple teachers which include Mrs Kenney and myself. This is taking place each Tuesday, Wednesday and Thursday mornings and targets specific literacy and maths tasks. This is on top of the normal class learning each would experience from their own class teacher.
Music Aviva and JTF
Thanks to Ms Schillert the children on Tuesday experienced performances from the Musica Viva group with amazing song and dance routines. We currently have children as part of the JTF group and the choir and Didge groups are busy rehearsing for performances coming up in theatre venues and nursing homes. The children love the experiences.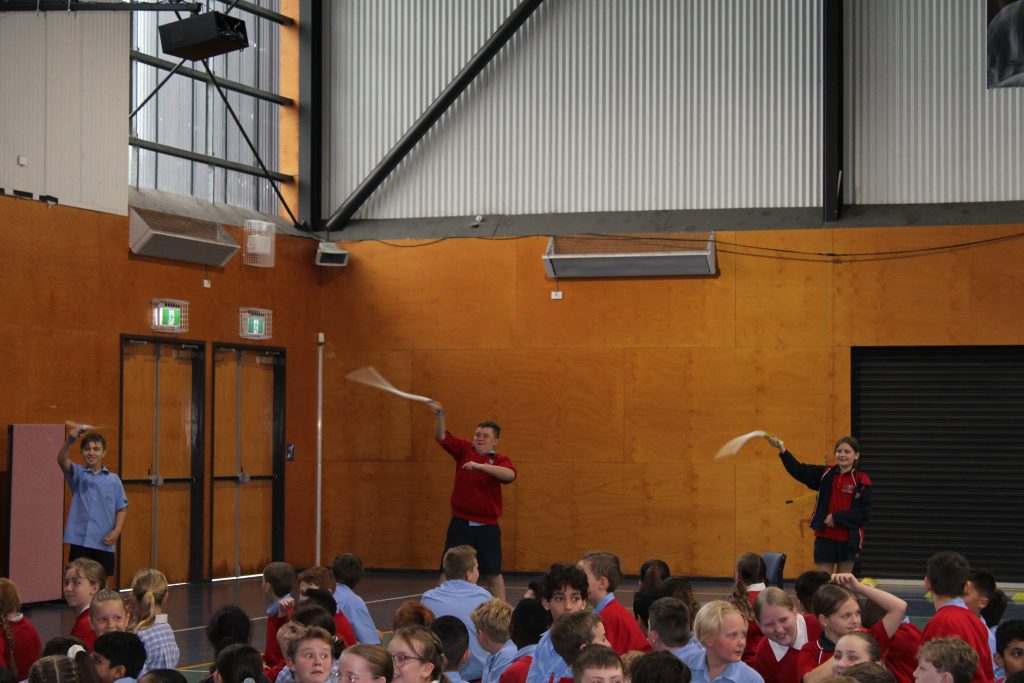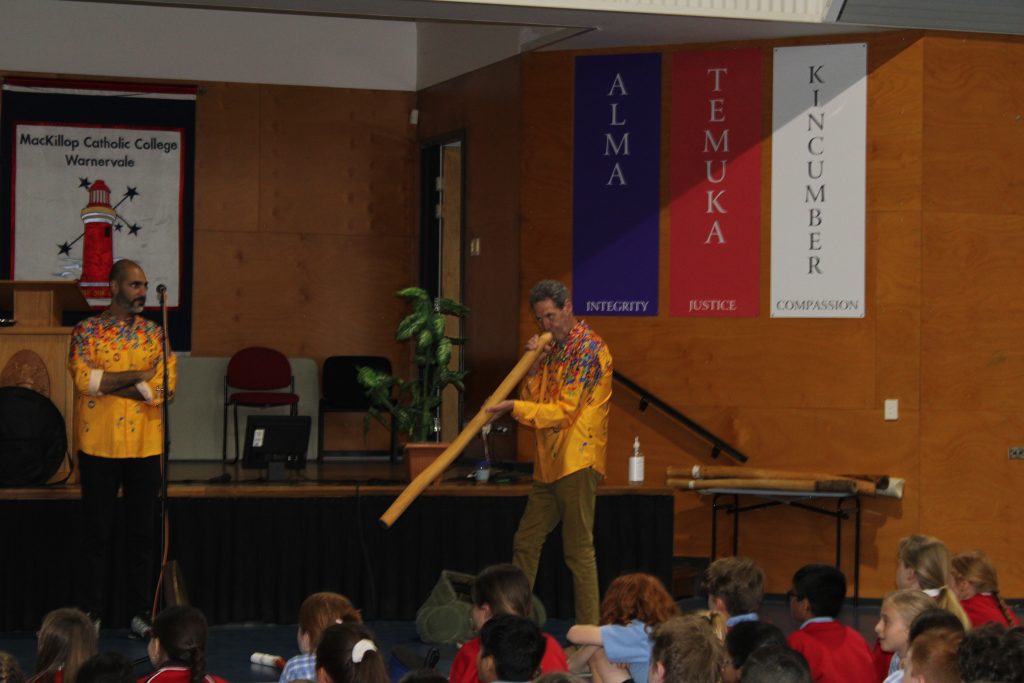 COGE (Certificate of Gifted Education) for Staff
New teachers to Primary and some Secondary staff will undertake their training in Gifted education in the coming weeks here at school. Staff from the UNSW will be on hand to deliver the training. This is a massive point of difference in our school compared to other schools in the local area where all our K – 6 staff are trained in Gifted education.
A Thought for the Week…
"The snow goose need not bathe to make itself white. Neither need you do anything but be yourself." Lao-Tse
God Bless
Frank Cohen
Principal
Term 4, Week 1
Dear Community,
Sunday Gospel Account – 29th Sunday Ordinary Time
"Will not God then secure the rights of his chosen ones who call out to him day and night?" Luke 18: 1 – 8. Widows are mentioned often in parables. In this passage we learn about the widow who consistently petitions the Judge to act. The message for us is that through prayer we can achieve great things. But prayer isn't something you set and forget. Jesus tells us that through prayer and having faith that what we truly ask for can be received. It is only God who knows why things are the way they are. Prayer is a tool given to us by God to give thanks and to petition for what is right. Is prayer part of your family life? If not, why not?
Principal / Parent chat and Coffee
Each Term there is an opportunity for parents to come to the school and learn about what is happening for the term ahead. The chat will be held in the library on Friday 21st October 9 – 10a.m. This will also be zoomed with the link sent home in next week's Matters.
Sock-Tober (Crazy Sock Day)
Today the children wore crazy socks in exchange for a gold coin to help the Catholic Missions in their fight against poverty. It is important that children learn that living in a rich country such as Australia that poverty exists. To give is an example of social justice in action!
Term 4 full of Events
Beginning this week children in Year 3 – 6 will learn theory with surf education awareness. Later in the term they will then head to the beach and learn practical surf skills. Children will participate in the Music Aviva program and there is an opportunity for children to be a part of the Junior Theatre Festival in Newcastle. The choir will also perform in competitions, and it is our intention to once again perform in the local nursing homes to bring Christmas joy to our seniors.
Our cricketers will take part in the Mark Taylor Shield next week and there will be gala days for Year 5 and 6 in touch football. Our swimming carnival will be held at Mingara on 28th November. This is partly due to growing numbers but also to help with sun protection. Year 1 will be off to Edward the Emu excursion and Year 5 will go to Point Wollstonecraft on 30th November for a Leadership Camp. There will be lots of masses and liturgies with Year 6 leaders attending the Bishop's Mission mass next week. Kinder Yana part two will also commence on 2nd November and every Wednesday thereafter concluding on 23rd November.
Enrolment Opportunities.
Thank you to the families who have informed us they are moving out of the area for next year. We have been able to fill those on the wait list for some grades. We have limited spots available for next year and can accommodate at least 2 more children for kindergarten. Please alert others to this information.
Tik Tok, Mobile Phones, Social Media and Gadgets
One constant in today's world is that it never sleeps. With social media platforms making it so much easier to stay connected. For some this means great opportunities for creativity and commerce and for others they have become the tool of choice for cowards who like to pull others down with their words and in some instance videos and pictures. Perhaps futile, but again any parent who is not fully aware of their child's virtual activities really needs to move beyond "I trust you" and insist in being privy to what is going on. Many children are being exposed to all that is not nice on the internet and in some cases, children where butter would not melt in one's mouth are using platforms to make fun of peers. On Tuesday the children in the upper grades were shown a secure brief case that is lockable. If a child is seen with a mobile phone at all during school time these will be placed in the secure case and returned at day's end. If parents need to contact their child during the day, please ring the office. Air pods are banned from school. We can't be held responsible for these going missing so simply we ask for the children not to bring them to school.
Awards Assembly this Friday at 2pm in the church
Due to the HSC exams the assembly will be held in the church at 2pm. Parents are most welcome to attend. The assembly will not be live streamed.
Look out for the SEL (Social and Emotional Survey)
Surveys are not everyone's idea of filling in time. However, next week a survey will be emailed home for you to complete. We want to design and, in some cases, purchase programs that will suit who we are as a community in meeting the needs of our students. We already know that 40% of pre-schoolers who start at MacKillop do so already highly anxious. We need to design programs that meet the SEL needs for students before meaningful academic achievement can be created. It is our hope that the information we gather from the survey will help drive what is best for SEL at MacKillop.
A Thought for the Week…
"Doubt is a pain too lonely to know that faith is its twin." Gibran
God Bless,
Frank Cohen
Primary Principal
Term 3, Week 10
Dear Community,
 Sunday Gospel Account
"My child, remember that you received what was good during your lifetime while Lazarus likewise received what was bad; but now he is comforted here, whereas you are tormented." Luke 16:19-31. The poor man and the rich man both dies. The poor man goes to heaven and the rich man does not. The message is simple enough. If you have been blessed with riches in this life don't squander them through selfishness and being nasty. Look out for your fellow companion on the journey. God knows!
Tell Them from Me Survey
Although only 72 parents completed the survey along with all staff and Year 5 and 6 students the information provided will help us in our strategic planning. In general the responses are very positive with some comments that focussed on bullying and perceived inequities. We will certainly act on what has been written.
Social and Emotional Learning including Bullying
As I always inform parents when enrolling their child into the school, we as a school can never guarantee that there won't be bullying. All we can ever do is do our best to stop it and place in consequences. I will make some observations that some parents may not like. Some of our children have a diagnosis that certainly makes getting along with each other not smooth sailing. Put simply, some children need to be taught how to socialise and engage with others. From simple turn taking to carrying out a civil conversation. In the younger grades this is prevalent. Sometimes these actions get misconstrued as bullying. When someone says or does something unintentionally hurtful and they do it once it is not nice, but this is not bullying. When someone says or does something intentionally hurtful and they do it once it is mean, but not bullying.
Bullying is when someone says or does something intentionally hurtful and they keep doing it, over a period, even when they are told to stop. The child who is the identified bully works with staff on correcting their ways. This also includes if required being suspended and then re learn how to act. As a last resort if the bully does not change course, then the parents meet with myself and we work on an exit strategy for another setting. Some parents would like that part of the process much quicker, but we have a duty of care to the bullied and try our best to curb the ways of the bully.
From experience there are always three sides to a story. Theirs, yours and in the middle the facts can be found. Some children tell their parents what is happening to them but rarely if at all tell what he/she is responsible for with the other person. Bullying is not nice and for the upper grades it tends to be around cyber issues. When I asked the Year 5 and 6 children how many of their parents have access to their online activity the show of hands was very low. Just this week we were alerted to a chat room conversation where the words would peel paint of a wall. All of this happened outside of school in homes and yet the school needs to deal with the issues.
Bullying is never acceptable, but we all need to play our parts rather than 'fly off the handle' and make accusations when often there is more than meets the eye.
In Term 4 we are changing directions. All parents will be asked to complete a Social and emotional learning survey with a view that we use the data to tailor programs to address challenges with the social and emotional development for all children. It could mean for example that for a short period of the week we may explore gender-based classes on how we are to interact and work with others. It may mean that we target resilience and anger training for some students. What ever we decide to do it will be based on the results of the survey.
Kinder Myrtle
The new Kinder is Myrtle for 2023. We are planning to welcome our fourth stream for 2023. We currently have 3 more spaces now available for Kinder next year as some parents have held over their child till the following year after going through part one of the Yana process. Spread the word for those who may be interested.
Public Holiday Tomorrow
Due to the memorial service for Queen Elizabeth 2 all schools are closed for tomorrow. School is open on Friday. Some parents have asked if today can be the last day for their child. If this is you, then that is fine to get the holiday break off to an earlier start.
Busy Term with Much to Celebrate
We end another busy term of learning at MacKillop. My sincere thanks to all parents, students and staff for enduring a very busy term where we had much to celebrate with personal, class and group achievements. Enjoy the break. School resumes for students on Tuesday 11th October.
A Thought for the Break …
"Integrity is choosing courage over comfort; it's choosing what is right over what's fun, fast, or easy; and it's practicing your values, not just professing them." Brene Brown.
God Bless,
Frank Cohen
Primary Principal
Term 3, Week 9
Sunday Gospel Account
"The person who is trustworthy in very small matters is also trustworthy in great ones; and the person who is dishonest in very small matters is also dishonest in great ones." Luke 16:1-13. Throughout the parables which have been the Gospel readings of late there is always a moral coda to each; where basically good triumphs over evil. This parable is about God emphasising that you can not serve two masters. You cannot serve God and worship wealth. I often reflect on the righteous of the conservative right in our own church and the TV evangelists who always seem to drip in gold and live in plush suburbs. Do they listen to this Gospel and think it does not apply to them? And then I look at the battler who works hard and can secure a lovely home and then through time splurge on a speed boat or luxury car, does this passage apply to them? The parable is about keeping God at the centre and not worshipping earthly wealth in such a way as you forget that a God even exists!
Paul Kelly Cup State Champs
Our AFL Girls' team headed down to Giants Stadium to play in the Paul Kelly Cup. The girls earned the right to be there having been earlier crowned Central Coast Girls AFL champions. They endured five tough games to make the Grand Final against Griffith. With minutes remaining and down by a point, the girls eventually prevailed by scoring a goal and winning the Paul Kelly Cup by five points. Outstanding effort from a team of girls who do not normally play AFL. Congratulations to all involved, especially Mr Snelling and Mrs Denneman who prepared the girls so well.
Mobile Phones, Air Pods, Joggers and Hair Styles
Over the year I have mentioned in these pages that some children need to address issues with uniform or personal grooming. We still have some children coming to school with mohawks and razor lines in hair styles. As with the expectation of having neat and tidy hair to prevent such things as hair lice, there is an expectation that children who attend MacKillop do so with acceptable haircuts and styles. If this is your child, then please fix this.
The school rule is for the children to wear white or predominantly white joggers. This has not changed and yet we have children coming to school wearing expensive multi coloured shoes. 
Mobile phones should remain in bags all day and should never come out at school for any reason. If parents wish to contact children, they are to do so via the school office.
Air Pods are expensive and are easily lost. Children have no reason to have these at school and are not allowed to have these in during school time. Again, if they have these they must remain in bags.
Until the end of this term all mobile phones and air pods need to remain in bags. If they are seen during the day, they will be confiscated and not returned until the day's end.
Beginning the start of Term 4, all children who have mobile phones and air pods at school must deposit these in a secure zip lock bag, which will then be placed in a locked box and remain there until the end of the school day. If you do not want your child to have their phones and air pods placed in the secure box, then please ensure they do not have these at school. 
Summer uniform starts in Term 4.
K – 2 Swimming
The K – 2 swimming program is in full swing. The children seem to really enjoy the chance to learn the basics of swimming and water fundamentals. It is a big day for the little ones and thus far lost property is not proving a major issue.
Collaborative Coaching for Staff
This morning members of the school leadership team ventured over to Star of the Sea Terrigal to witness Collaborative Coaching planning with teachers. The plan for Term 4 and embedded next year is for grades of teachers to meet and discuss the formative assessment data for each class of students in English and Maths and then design the next point of need work. We have been doing something similar at MacKillop, which has proven quite fruitful for our school results, but we believe we can refine this further.
Social and Emotional Learning
We know based on the Australian Early Development Census (AEDC) Data that 40% of our students entering Kindergarten do so with huge challenges with social and emotional issues and regulation. We also have 138 students in Primary who receive some type of assistance with learning with many children diagnosed with particularly behavioural challenges. To simply expect every child to sit dutifully in class and learn is an unrealistic expectation and the amount of work and adjustments that take place by our teachers is extraordinary. Early next term you will receive a specific survey on social and emotional attributes. We will then combine the data from the AEDC and the survey results to then decide upon a SEL program that works for our school. When it arrives, please engage with it as the results will determine how we can best meet the growing needs of children in our community.
Public Speaking Finals
Congratulations to all the children who made the finals for each stage of learning. The speeches were of a very high standard. All children received a finalist certificate, and the first three place getters were awarded medals. I am really thrilled with how this has developed over the last two years.
Early Stage 1
Evelyn M (Second), Jayden C (Third), Alana M (First), Shaun C, Charlotte P and Evie P
Stage 1
Chloe G (First), Emeline K, Jax W, Audrey G, Amy P, Maahi M (Third), Dean B (Second), Jahan L, Alex H, Caoimhe T, Xavier B B and Bethel G.
Stage 2
Taylor JH, Jett F (Third), Abby O (First), Isabella L (Second), Grace A, Amelia S, Audrey H, Amelia G, George H, Hannah C, Lochie F, Hallie W
Stage 3
Eli D, Scarlett C (Third), Ella G (Second), Ava F, Charlotte K, Rachel F, Thomas C (First), Julia D, Alexis J, Fredy D, Jewel S, Ryan J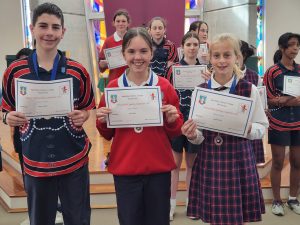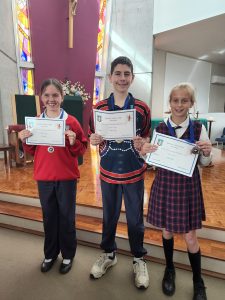 New Kindergarten Class Name
A huge thank you to everyone who voted to name our 4th stream and the name of our Kindergarten class for 2023. We are excited to announce that Myrtle was the winner!! Lilly Pilly came in a very close second. View the results below.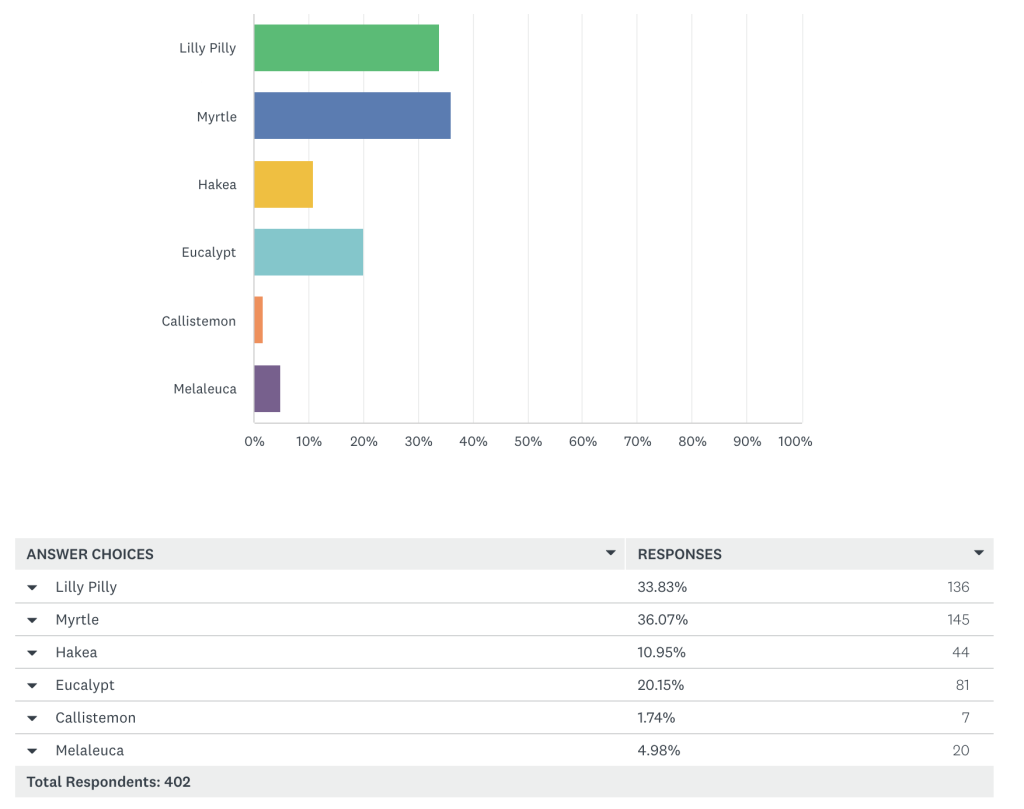 Assembly this week in the Hall @ 1:20pm
Most of the Year 5 and 6 students will be at the netball gala day this Friday but we will go ahead with awards for the rest of the school. Parents are welcome to attend in the school hall.
Principal Morning Tea and Colour House Rewards
Children who have worked diligently to receive a principal's morning tea will have this next Wednesday. This will also be the reward day for the colour house with the most dojo points.
Queen's Memorial Public Holiday
There is no school on Thursday 22nd September to acknowledge the passing of Queen Elizabeth 2nd. School is still on Friday 23rd September and is the official last day for the term.
K – 12 College Staff Spirituality Day 10th October
Please be aware that school for the students returns on 11th October.
A thought for the Week…
"Throughout all my life and with all my heart, I shall strive to be worthy of your trust." QE2
God Bless,
Frank Cohen
Primary Principal
Term 3, Week 8
Dear Community,
Sunday Gospel Account
"I tell you, in just the same way there will be more joy in heaven over one sinner who repents than over ninety-nine righteous people who have no need of repentance." Luke 15: 1 – 32. This Gospel passage makes a lot of church goers uncomfortable. The Pharisees condemn the tax collectors and sinners as not being worthy in God's eye and therefore why would Jesus bother with them. To Jesus however, he demonstrated that those who had sinned and wanted to repent their sins should not be condemned for ever more. If the sinner asks for forgiveness, but then goes back to sinning, then that is never ok in God's eye. The New Testament is about giving humans a chance to make right their wrongs. I lament in my own parish at church on weekends. I see pious Dennis and Betty always looking in a derisory way towards a young family that only show up to mass at Sacraments or school events. They could well have a point, but it is up to God to judge what is pure in the heart of the young family. It is not up to Dennis or Betty to make judgement. At any rate I really believe the church in Australia is at an interesting point in its history and I reckon this Gospel passage holds the key to so much of it.
Book Week 
Yesterday was such a wonderful day for the children. It was fantastic to see everyone embrace the spirit of book week and dress up for the parade. My personal favourite was Macca the alpaca worn by Evelyn in Year 1, but seriously there were hundreds of great costumes. A big thank you to all the parents who took the time to dress the kids and bring the event to life. It was also wonderful to see so many parents at the school watching the proceedings. Well done to the library staff and Mrs Crowe and Mrs Martin for leading the parade in great style. Our librarians certainly provide multiple opportunities for the children to experience the wonder of books and this event highlighted it.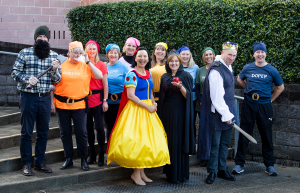 Kinder Yana
Part one of Yana has now completed for 100 children. By having so many pre school days is allowing our staff to begin the educational journey much earlier than before. It also enables us to meet with pre school staff and to meet with parents and get to know who each little person really is before they start. Our philosophy is to get the foundations right so that everything flows from it. A big point of difference in our school from previous years and compared to many of the local schools is that we take the AEDC (Australian Early Development Census) data seriously. We are aware that 2 in 5 children who start at MacKillop and for that matter in the Warnervale district come to us with high emotional and social needs. If these are not addressed early, they tend to manifest themselves throughout school making the childhood and teenage years difficult for many.
NAPLAN 2022
To be above the national average and statistically similar schools average on all areas for Year 3 and 5 is simply an outstanding achievement for our school. For some parents NAPLAN means little and in the scheme of things in life there is validity to this. However, our school over the years has waxed and waned with results. For the past two years our performances year on year are the best we have had which means that what we are doing academically is working for a whole cohort of students. For some individual results things could be better, but equally when you have some children in Year 3 and 5 scoring bands equivalent to Year 9 level then we truly can say we are catering for all.
Public Speaking Finals
Tomorrow Kinder, Year 1 and 2 will compete in the public speaking finals and early next week for the other grades. Names will be published next week, for all finalists and place getters. I want to thank parents and staff for helping the children prepare for such an important life skill as public speaking. 
Safeguarding Week
Yesterday the K – 12 staff met together to discuss the latest legislation with safeguarding and the steps and procedures that we need to follow to keep all children safe. Bishop Anthony, Bishop of Broken Bay encourages all families to look at the safeguarding website as it is everyone's responsibility to care for the young and vulnerable. Go to safeguarding@bbcatholic.org.au
Social and Emotional Learning
Plans are in place for the staff to look at the data that presents itself with bullying incidences, social and emotional needs of our students and data linked to the wider Warnervale district on the sorts of behaviours children display. After the data is interrogated, we plan to develop programs that will pinpoint exactly the pressure points that impact our children. We can never solve what takes place out of school, but we can do something about providing solutions to problems that are linked beyond our walls. This means that staff will then be trained in the SEL program to meet the needs of our kids. In much the same way we tailor the learning program for children we now know it is vitally important to do the same for the children who are in our school.
Uniforms and Personal Grooming
Every so often bad habits creep into the wearing of uniforms and some interesting hair styles turn up after weekends away. We thank all parents who present their children each day wearing the correct uniform and abiding by the personal grooming policy. We figure you pay a fee to send your child to MacKillop, so it is important that there are differences between our school and others. Sport joggers need to be white or predominantly white in colour. There are no mullets, Mohawks, undercuts, or zig zag shave lines allowed in hair. Hair should be neatly tied back and only one pair of earrings in ears at anyone time. There should be no nail polish or acrylic type nails. Please abide by the school policy.
A Thought for the Week…
"Success depends on where intention is." Bellin.
God Bless
Frank Cohen 
Primary Principal
Term 3, Week 7
23rd Sunday Gospel Account
"Anyone of you who does not renounce all his possessions cannot be my disciple." Luke 14:25-33. When you read this Sunday's passage if you take it literally it would mean to turn against your own flesh and blood and only love and adore God. It is a hard passage to get your head around. To carry one's cross for God means to stop fighting wars, stop climbing up corporate ladders and in so doing chopping others down. It also means stop territorial wars such as China v Taiwan and Russia v Ukraine. It also means stop amassing fortunes while many go hungry. Life is a test and if we are to believe our faith the key to eternal life is to carry your own cross for God in the way we treat people. How many of you just take, take, take and not give? How many of you are blinkered for your own cause and family and can never see the pressure you put on others? How many of you give freely or is it only when others are watching? This is a challenging Gospel for us all to dwell upon.
Father's Day
It was wonderful to see so many men attend the liturgy and breakfast to celebrate our wonderful males in the lives of the children. Many dads loved the opportunity to go into classrooms and participate in an activity with their child. On behalf of all the staff I want to express my best wishes for all males who do so much for their families. I also want to pay my respects for the men in our lives who are no longer with us on earth but are most certainly with us in spirit. I do hope you all get spoiled on Sunday and that the children show their appreciation for all that you do.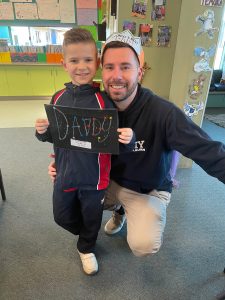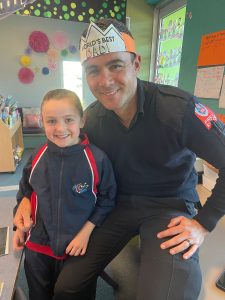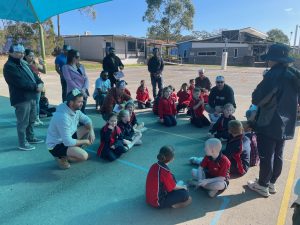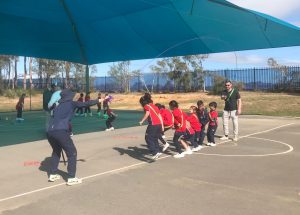 Stretched Services
Covid has and continues to play havoc on everyone's emotional and mental wellbeing. This is quite acute for many children who are still feeling the impact of forced lockdowns and disruptions. The school currently has two full time psychologists who are doing amazing things, but right now they are fully booked! Some parents are requesting counselling for their child for a whole host of reasons. If the situation is urgent then unfortunately you will need to seek external support for the time being. This does not mean we do not care but we currently have a waiting list being triaged and when one of our psychologists can attend to problems presented, they will. Please be aware of the current reality.
NAPLAN Parent Envelopes out Today
Parents of Year 3 and Year 5 will receive their NAPLAN results envelope in your child's school bag. You will note that as a school we are above the mean and in some cases way above the mean in all literacy and numeracy areas which is a fantastic achievement for our school.  Some students did exceptionally, and some students still need support in challenging areas. My thanks to the Year 3 and 5 students and their teachers for wonderful results.
Broken Bay Athletics Carnival
The school had multiple representatives at the Broken Bay wide Athletics carnival at Narrabeen on Tuesday. From this event many have progressed to the higher Polding level in Newcastle next week. Congratulations to the following children:
Individuals
Madi A*
Ethan AG
Scarlett C
Cameron F
Ethan G
Aoibhinn T*
Chelsea L
Relay teams (Girls Snr & Jnr) to add to those above *
Isla D
Olivia B
Rahni D
Charlotte M
Lia B
Hallie W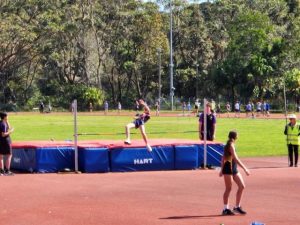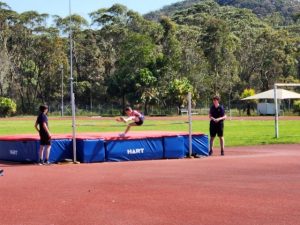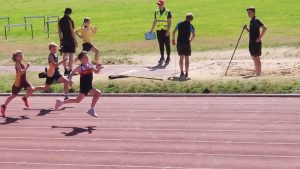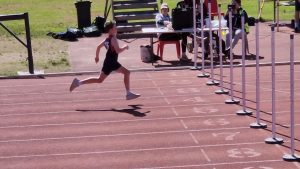 Tournament of the Minds
Ava, Dean, Charlotte, Samantha, Bronte, Ella and Isla from Year 5 represented our school last weekend at the Tournament of the Minds challenge in Newcastle. The genre was a STEM (Science, technology, Engineering and Maths) challenge. Mrs Kessler guided the children for many weeks prior, but the rules state can not give the children ideas or processes. These must be done by the children. Although the children did not win, they did achieve a commendation for their efforts and ingenuity. So thrilled and proud of their efforts – well done!
Public Speaking Finals
As you may know the children have been busy preparing and delivering their speeches for our whole school public speaking finals coming up. 
The finals for Early stage 1 and stage 1 will be held in the hall on Friday 9th September @11:30a.m
For Early Stage 1 (Kindergarten) – 6 students (2 from each class).
Stage 1 (Year 1 and 2) – 12 students (2 from each class)
The finals for Stage 2 will be held in the hall on Tuesday 13th September @ 9:00a.m
Stage 2 (Year 3 and 4) – 12 students (2 from each class)
The finals for Stage 3 will be held in the hall on Tuesday 13th September @ 11:30a.m
Stage 3 (Year 5 and 6) – 12 students (2 from each class).
Parents are welcome to attend with children being notified before hand who has made the finals for each stage final. The first three place getters for each stage will receive medallions and every child who makes the final will receive a Finalist Certificate.
Book Week: 5th – 9th September
K – 12 Book Parade Hall 10-11.30 on Wednesday 7th September. Parents and guests are welcome to attend, with masks encouraged.
K – 12 Reading Hour during school quiet reading time on Friday 9th September
Scholastic Book Fair Library on from Monday 5th September all week.
Children are encouraged to dress as their favourite book character for the book parade. Parents are most welcome to come along and watch the parade.
Awards Assembly tomorrow in the hall @ 1:20pm
Parents are welcome to come along and attend our fortnightly awards assembly in the hall at 1:20pm tomorrow.
A Thought for the Week …
"When you're young, you think your dad is superman. Then you grow up and you realise he's just a regular guy who wears a cape." Attell.
God Bless,
Frank Cohen
Primary Principal
Term 3, Week 6
Dear Community,
Sunday Gospel Account
"For everyone who exalts himself will be humbled, but the one who humbles himself will be exalted." Luke 14: 1, 7 – 14. I guess this Sunday's Gospel is about how we conduct ourselves in the company of others. Do we snub others because of their occupation or wealth? Do we only associate ourselves with people of means? Do we cringe when undesirables try and befriend us? Do we believe we are greater than another? The message from this parable is that Jesus expects everyone to be treated equally and with respect. God will have a way of levelling the playing field when our time on earth ends.
Primary Dance Troupe – Winners!
Today (Thursday, 25 August), a troupe of dancers from our Primary School went and competed in the 'Your Next Step Dance Challenge' and were voted the winners of all the Central Coast. What an outstanding effort. A big thanks to the mums for their support and Mrs Passafaro and Mrs Noah for training the girls so well.
Principal's Award Winners Morning Tea
'Yummy for my tummy!" This morning our latest lot of children who received their Principal award were treated to a scrumptious morning tea of donuts, cupcakes, hot dogs, chicken fingers, juice pops and fruit cups. Well done to all the winners. I will look forward to more morning teas with other children once they reach their lighthouse quotas.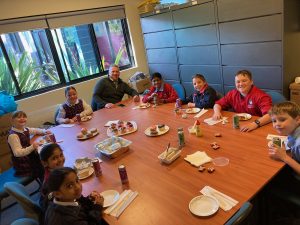 Kinder Yana – Session Two
Kinder Yana is building momentum now with parents and children participating in hands on tasks and making new friends. It is lovely to see the children bound into school excited for the adventure ahead.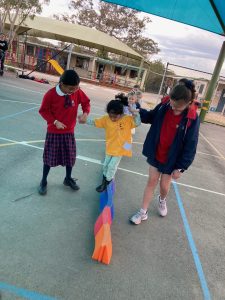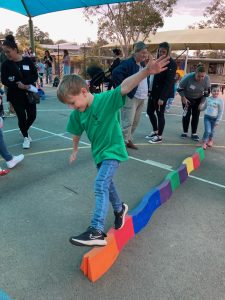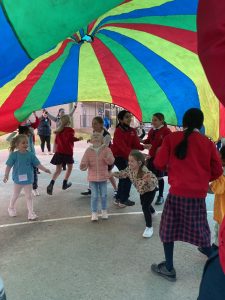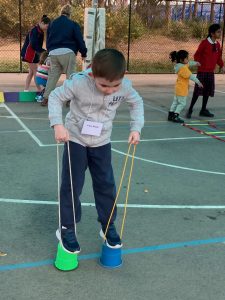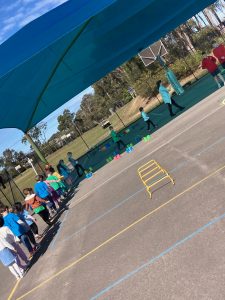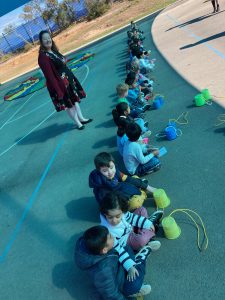 ICAS Assessments
This week students sat for ICAS assessments in Science and Spelling. These are demanding tests for the brightest and the dedicated. It is great to see more and more children having a go each year.
Book Week and Public Speaking
Book Week will be celebrated beginning Monday 5th September. An activity is planned for each day with all staff undertaking Read Alouds to expose children to the love of literature and story. The Book Parade is on Wednesday 7th September so start getting your costumes ready.
Each class is busily getting the children prepared for whole school public speaking. There will be a stage competition held during Book Week. Finalists will receive a certificate and the three place getters will receive medallions for each stage of learning. Parents are encouraged to help children with speeches!
Gala Days and Sporting Events
Year 3 and 4 will participate in a soccer and netball gala day tomorrow and another event like this one will be held for the Year 5 and 6 children soon.
Years 3,4,5 and 6 will participate in the Central Coast Oz Tag tournament in September and K – 2 will begin their Learn to Swim program on Monday 12th September. The next level Athletics events are also taking place for some of our elite athletes in the school. We wish everyone the best of luck for all their events and activities.
Enrolment Enquiries
We are experiencing strong enrolment enquiries in all grades. If families are leaving at the end of the year, could they please alert the office to this as soon as possible. We have wait lists and would like to place as many requests as we can.
Tell Them from Me Survey
Our College Principal, Jason Hanrahan, writes about the Tell Them From Me Survey in the newsletter this week. We would appreciate your time in completing this. You can find the survey HERE.
A Thought for the Week…
"Stop looking for a scapegoat in your life but be willing to face the truth within yourself and right your own wrongs." Caddy.
God Bless,
Frank Cohen
Primary Principal
Term 3, Week 5
21st Sunday Ordinary Time Gospel Account
"For behold, some are last who will be first, and some are first who will be last." Luke 13: 22-30. This Sunday's Gospel account is about Jesus challenging those who fervently believed they would get heaven's rewards. He largely was speaking to Jews already on board with the idea of a salvation God. To get to heaven is about deeds and not words. Each Sunday in the church I quite often feel there is a 'stone thrower' section and those of us who sin all sitting under the one roof. Many in the church are moralistic and make judgements upon others. If my understanding of the Gospels is correct, then I reckon there will be plenty of priests and other religious who may be in for a surprise when entry to heaven is upon them. The point being only God will decide if what we have done on earth is worthy of entry to heaven. Sometimes the most vocal among us are often the hypocrites. Live good lives. Try and turn away from sin and be faithful to the Gospel!
Whole School Public Speaking Competition
This week each class has been busy learning how to write and deliver speeches in front of an active audience. This is a much-needed skill that requires composure and an ability to clearly deliver any messages of persuasion or information. In Week 8 of this term those children who have managed to make the finals for each stage will deliver speeches in front of judges, peers and parents. Please help your child as they begin the task of composing and then delivering speeches.
Father's Day Liturgy, Breakfast and Open Classrooms
Similarly to what took place for our beautiful mums there will be an early morning liturgy on Wednesday 31st August @ 7:30 followed by a hot breakfast. Fathers will then be invited into each room classroom to see the learning in action but will be encouraged to read with their child. Find out more and RSVP by clicking the image below.
At this stage the Father's Day Gift stall will be on Thursday 1st September but this needs to be confirmed.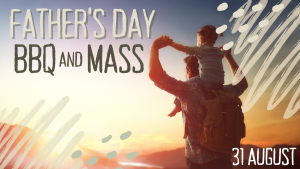 Covid Information – The Latest
Based on NSW Health and Education guidelines it is business as usual for schools but with suggestions thrown into the mix. If children have any symptoms, they must stay home. Parents then must use RAT tests to establish if a child has covid. If a child has a positive result, then they must be registered on the Service NSW website, and he/she must stay in isolation from school for 7 days. Parents are allowed on the school site but are advised to wear masks and use hand sanitizers provided.
The Horses are on the Track
Braxton, Adam and Will joined some secondary students and competed in the recent schools' dressage and equestrian events at Arndell College. All three of the boys did amazingly well winning first and place ribbons for the categories of events each participated in. Well done to all of you and your parents who make the effort to bring the love of horses into your lives.