Primary News
Term 3, Week 3
Dear Community,
Sunday Gospel Account – 19th Ordinary Time
"If the master of the house had known the hour when the thief was coming, he would not have let his house be broken into. You also must be prepared, for at an hour you do not expect, the Son of Man will come." Luke 12:32-48. The themes for the past few weeks focus on the need to do as God has requested. Moreover, we are asked to ensure peace is every where and that if we truly believe we should not be afraid. God has and will give us all we ever need in this world and beyond.
Parish Celebration of St Mary of the Cross Feast Day this Sunday @ 5pm
Year 6 student leaders and secondary parliament student leaders will represent the school at this special celebration of our patron saint. It will be a lovely celebration for Sister Marea who is retiring from all work in the school. Families are encouraged to come along and celebrate Sr Marea and all the sisters of St Joseph who for many years have completed God's work in Mary MacKillop's name.
Whole School St Mary of the Cross Feast Day Mass and Celebrations – Monday 8th August
A revised celebration of our feast day will take place on Monday due to some concerns related to COVID. A smaller gathering of some students, staff, invited guests and Sr Marea will gather in the church to celebrate the Feast of St Mary of the Cross MacKillop @ 10a.m. This will be live streamed into classrooms, so that the children can witness a farewell celebration for our much-loved Sr Marea. On this day we would normally have all sorts of activities and stalls but on the advice of WHS officers in at CSBB we have been advised to hold off on such a big community celebration. The children will still receive a treat, but the focus on Monday is to honour Sr Marea and farewell her in front of invited guests and family who are coming to our school from many parts of Australia. A special morning tea will take place in the hall.
Parent Information and Education Session Friday 12th August @ 9am in the library
Each Term I like to invite parents who are able to get to the school to learn about events, happenings and programs taking place for all of the students K–6. This event will also be available via Zoom, and recorded for those who can not make it. Apart from learning about what is taking place, Mrs Kenney, Mrs Whitmore, Mrs Jones and Ms Shilling will present information on the Collaborative coaching, professional learning teams, gifted and high potential students and data driven teaching design. This will be an opportunity for parents to hear how we teach the children for English and Maths and what is being done to cater for the gifted and high potential students. The Zoom link will be available in next week's Primary Principal's newsletter.
Assembly this Friday @ 1:20P.M
There will be an assembly this Friday. This assembly will not be live streamed as the streaming is being set up for Monday's Mass. Parents are allowed at the assembly, but if anyone is feeling unwell in any way, we ask that you do not attend. Apologies for any inconvenience caused with no streaming service available this week.
Bullying
There is never a clear-cut reason or understanding for why some children target other children. At the school we do take bullying issues seriously and try and work through the reasons which often take us down paths that are external to school. The bully is often the victim of circumstances beyond their control, such as witnessing domestic violence or disputes. Sometimes there is deep hurt from loss or family break down and at other times it is related to a particular diagnosis. Sometimes parents will write me terse emails or make angry phone calls that the school is doing nothing to protect their child from bullying. 
From experience there is always three sides to a story. There is the bully's version, the victim's version and somewhere in the middle the truth can be found. At the school we try and re teach and model appropriate behaviour and place in restorative practices. For the most part this works. When there is no change, we move into exclusion from school activities, suspension and as a last resort a conversation is had where the bully needs to move to another school setting. For some parents the process is not quick enough! The school has a duty of care to protect the victim, but also to change the behaviour of the bully.
In recent years the overwhelming majority of issues are cyber related. Children, despite the school's effort to bring in police to talk about the virtual world and education around safe and responsible use, will still participate in online behaviour that is not appropriate. This online behaviour happens outside of the school in homes and yet the school needs to deal with virtual issues that are often beyond our control.
As a school all we can ever guarantee is that when we are aware of bullying, we try our best to do something about it. We can never guarantee that bullying won't happen as issues elsewhere are often beyond our control. 
Bullying is repeated targeted behaviour. Please alert your child's teacher to any bullying taking place. Then if you are seeing no results let me know so we can address what is going on. 
JTF, TOM and Dance Troupe
Throughout the term the children have been busy rehearsing for the dance, theatre and tournament of the mind's competitions. My sincere thanks to the teaching staff who are giving up considerable extra time to prepare the children. Well done to the parents supporting the children in these endeavours.
Sporting Prowess
Rahni in Year 6 is currently representing Polding at the state soccer tournament in Bathurst, and Malachi also from Year 6 is representing NSW schools in the Australian Rugby League championships. On top of this many children have tried out for higher pathway representation and tomorrow we have students representing our school at the CCC Athletics Carnival at Mingara. Well done to all children involved on your accomplishments.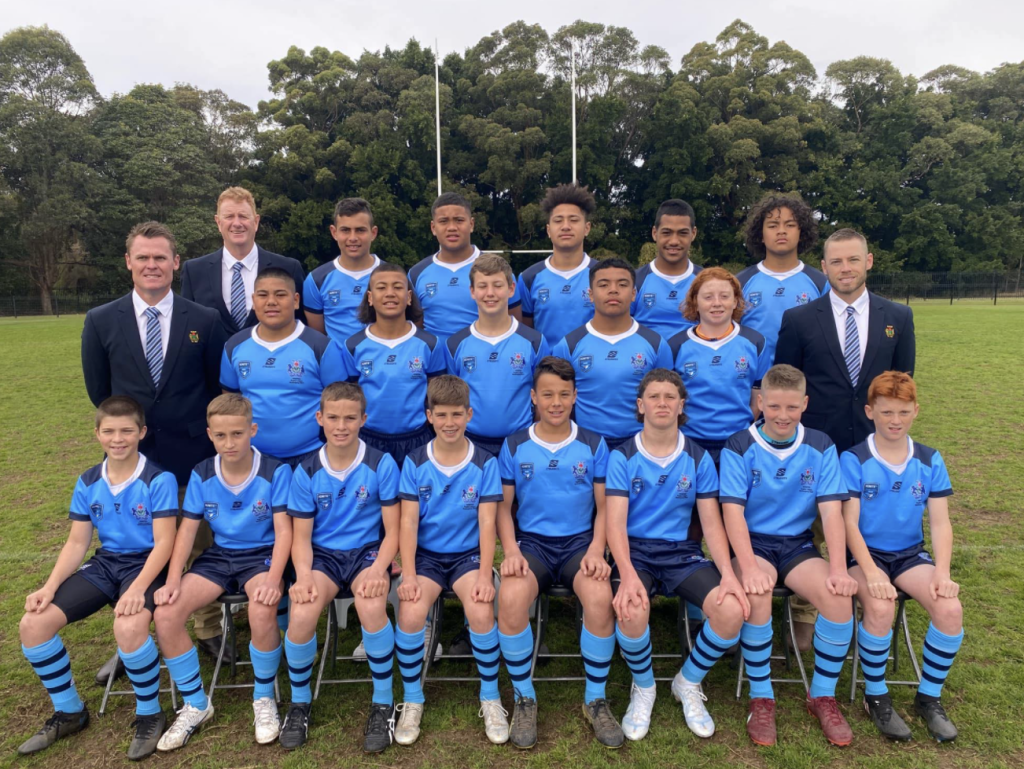 A Thought for the Week…
"Keep your face always toward the sunshine, and shadows will fall behind you."
God Bless,
Frank Cohen
Primary Principal
Term 3, Week 2
18th Sunday Ordinary Time Gospel Account 
"God said to him, 'You fool, this night your life will be demanded of you; and the things you have prepared, to whom will they belong?' Thus will it be for all who store up treasure for themselves but are not rich in what matters to God." Luke 12: 13 – 21. Many people struggle with this parable as it implies all wealth is evil. In fact the opposite can be found in other Jesus stories. We are stewards of wealth provided in abundance to us from God. Why Jesus states that the rich man had best be careful in this parable, is that the rich man clearly talked only of himself. He did not talk of sharing his good fortune or providing for others. We all die, and we can't take possessions with us. God is not against one becoming wealthy and setting up oneself and family for the future. He does get upset if that is all we focus on. No God No Peace. Know God Know Peace!
Confirmation this Saturday
We welcome Bishop Anthony who will confirm many children from our school and the Parish this Saturday at 10am and 12:30. Confirmation is a sacrament that confirms the wishes of the parents who baptised their child and now through confirmation children are knowingly receiving the Holy Spirit as a guide in their lives. Congratulations to all children and their families on this wonderful celebration.
COVID 
A number of parents have asked will there be any changes with the rise in COVID cases being announced in the daily news. Thus far the advice is still the same, but that adults are encouraged to wear masks along with Secondary school aged students. Gatherings and excursions are still allowed, but this could change. As always safe hygiene practices including using sanitizer and having all learning spaces cleaned twice daily are still in place at the College. Tomorrow each child in the school will receive a RAT box which contain 5 covid testing instruments. If a child presents with any symptoms, then parents are asked to administer the tests. If at any time a child has a sniffle or cold like symptoms, please keep them home. As soon as we receive notification from NSW Health and Education authorities with any changes you will get an immediate alert.
School Improvement
Recently the school engaged a Professor from the University of Auckland to focus on improving the learning gains for students in maths. As a staff we have been digging deeper into how we can best move all students along the learning continuum, particularly with Multiplication and Division. Each Thursday a team of teachers move into allocated classes to work on 'the next step' based on the assessment data provided. Throughout the week each grade of teachers is released to work with a teacher coach to analyse student work and devise 'on the go' plans for direct instruction teaching. Our NAPLAN results of the past two years indicate we are on the right path with our reflective teaching practices.
Mary MacKillop Feast Day
On the 8th of August the school will celebrate our patroness and honour one of our very own great women in Sister Marea who is retiring. We will gather as a community in mass followed by market type activities and stalls for the students at the College. We will also use this occasion to farewell and say a hearty thanks to a terrific servant of God. Watch out for notifications in the coming week for details.
Extra-Curricula Activities this Term
On top of their normal schoolwork load, students will be provided with multiple opportunities this term to learn across a variety of creative and sporting domains. The JTF (junior Theatre Festival) rehearsals are in full swing and soon the Tournament of the Minds teams will be showing off their natural talents. There will be a focus on rugby league skills and games as well as a first with the NSW blind cricketers coming to teach the children the skills of blind cricket. Mrs Brown has her wonderful writing competition underway, and we have a troupe of dancers about to compete in Newcastle against other dance academies. Our whole school public speaking competition will take place towards the end of the term as well as our annual Book Week parade. K – 2 will participate in the Learn to Swim program in the last two weeks of the term and there will be sporting gala days for Year 3 – 6.
Enrolments and Kinder Yana
Our school readiness program (Kinder Yana) will begin in a few weeks and we are excited to be welcoming 4 classes of kindergarten students. There are still some spaces available now that we have gone 4 streams. There are very limited places in other grades as we are starting to build waiting lists for certain grade levels. At any rate spread the word to those considering our school.
Timely Reminders
Now we are in full swing for Term 3 could I ask that parents who use Kiss n Drop please place an A4 size label of family name in the passenger side window. This includes grandparents who are sometimes called upon to collect children. We ask that all parents stay in cars and that children enter the car from the passenger side, not the open side which exposes a child to potential danger. Even little ones can be shown how to put on their seat belts or restraints, so please model this for them.
Hair ties for children must be colour of the hair or school colours. Lightning bolts, undercuts and mullets for hair styles are not allowed! School uniform must be worn correctly which includes joggers that are predominantly white. Please abide by the rules!
A Thought for the Week …
"Life is an opportunity and not an obligation." Tao
God Bless
Frank Cohen
Primary Principal
Term 3, Week 1
Dear Community,
Sunday Gospel Account – 17th Sunday Ordinary Time
"For everyone who asks, receives; and the one who seeks, finds; and to the one who knocks, the door will be opened." Luke 11: 1 – 13. Often our prayers are about asking for things we want to happen. And just as often we know through experience that our prayers are simply not enough to stave off against illness or death or a situation that puts us and our family in peril. Many prayers are answered, and we are left scratching our head why some requests are answered, and others are not. I guess the key to prayer is to be consistent when the times are good and equally so when they are bad. Jesus gave us our daily prayer in the form of the Our Father. Ideally God wants us to pray to him each day with our requests, but equally balanced by our gratitude for what we do have. Faith does not make life easier, but it does make things possible.
NAPLAN Preliminary Results for 2022
While we are still waiting on detailed reports for our Year 3 and 5 students NAPLAN results, what we have received thus far is very encouraging and worthy of celebration.
2022
Writing
Reading
Grammar/Punctuation
Spelling
Numeracy

Year 3

Bands 1-6

n/a
5
6
5
5

Year 5

Bands 3-8

n/a
6
6
6
6
Full results are not yet released
The numbers in each column represent bands. Although writing has not been released to schools, our results represent above state, national and statistically similar means which is worthy of celebration. Some of the individual results place some of our children in the top 1% for each domain which is simply outstanding. Full results are not released to schools until August 5th and then parent reports will follow that. In the last two years our results have been the best recorded for the school which is testament to the teaching and learning approach in operation and the hard work of staff and students.
Bryanthe Pornillos
Through the wonderful community work and care and support offered by health staff much needed funds were raised for Bryanthe so that she can receive the best support to get her back to full function. Lecelle, mother of Bryanthe is indebted to everyone for their contributions to the Go Fund Me page and the support at the recent disco. Bryanthe returned to school for a visit this week and after a team meeting with professionals we are pleased to announce she will begin her slow transition back to the classroom from Monday next week.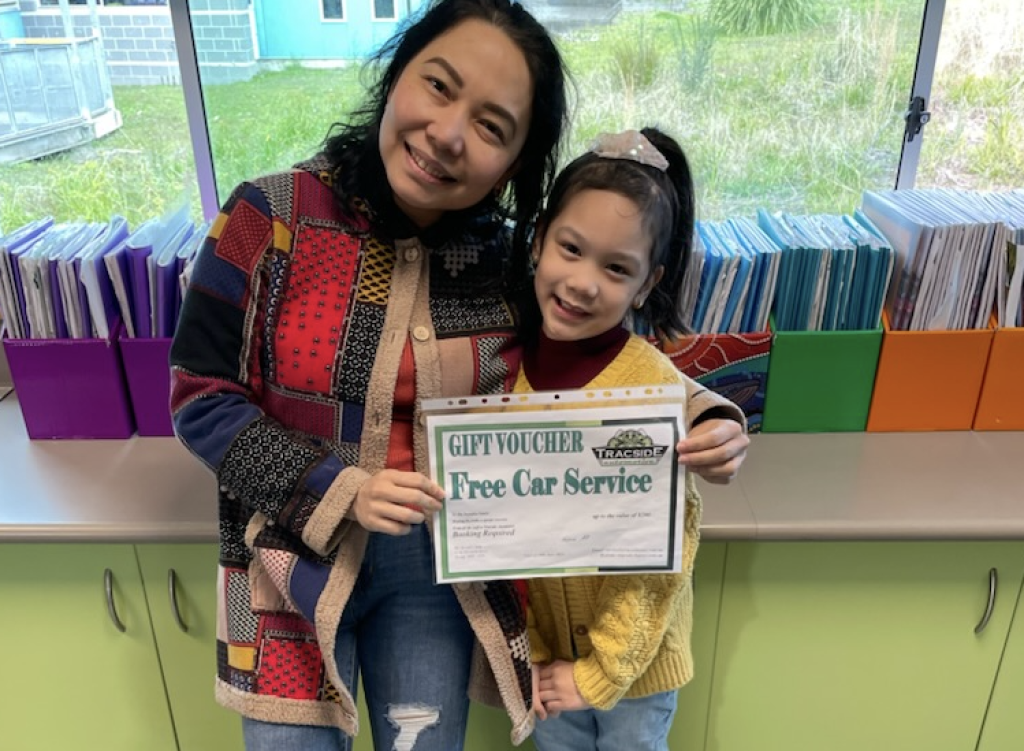 Marien Family Fundraiser
As you are well aware Charlotte in Year 4 and Holly in Kindergarten lost their father recently. Lucy is grateful for the love, care and compassion shown by all during this difficult time for the family. Tomorrow a team of parents will be meeting to discuss the upcoming school trivia event dedicated to support Lucy and her three beautiful girls. More information will follow soon, but please keep in mind that your support of this event will be greatly appreciated.
Recent Staff Development Days
Thank you for allowing the staff to get together and work on new initiatives that impact directly on the teaching and learning in each classroom. The focus was on working through on how best to move the learning along for all children based on the understandings and research of Professor Dylan Williams. Please google him and especially have a look at the BBC series titled: The Teacher Project. This will provide insight into the need for teachers to know their class and to cater for all learners of various ability levels.
NAIDOC Week Liturgy and Celebrations
On Wednesday the children participated in a wonderful NAIDOC liturgy that highlighted Aboriginal and Torres Strait Islander families in our community. Children in the choir sand beautiful Indigenous songs and everyone watched an animated story book of The Rainbow Serpent. Following the liturgy, children moved into their wellbeing clans and participated in activities such as artefacts appreciation, Brolga Dancing, Torres Strait library listening stories, boomerang puzzles and singing traditional songs. The children learnt about our indigenous culture and roots and enjoyed the opportunity to be creative in a fun filled atmosphere.