College Photos
College photos are coming up in Week 6 and orders are now open online.
The only way to order is on the Newcastle Portraits website, no cash will be taken at the office or on the day.
https://newcastleschoolportraits.com/
The dates for the photos are:
Monday 21 August – Secondary Students and Secondary Only Families.
Tuesday 22 August – Primary Students and Primary Only Families.
Wed 23 August – Year 12, Families with children across K-12, Staff.
See the flyer below, and use the code to place your order.
Please note :
– All children should be in full winter uniform (not sports), and be well groomed.
– Ensure hair is pulled back / suitable haircuts.
– Secondary boys should be cleanly shaven
– The shirt required for Secondary Junior boys is the button-up chambray shirt.
– Year 12 group photo blazers are required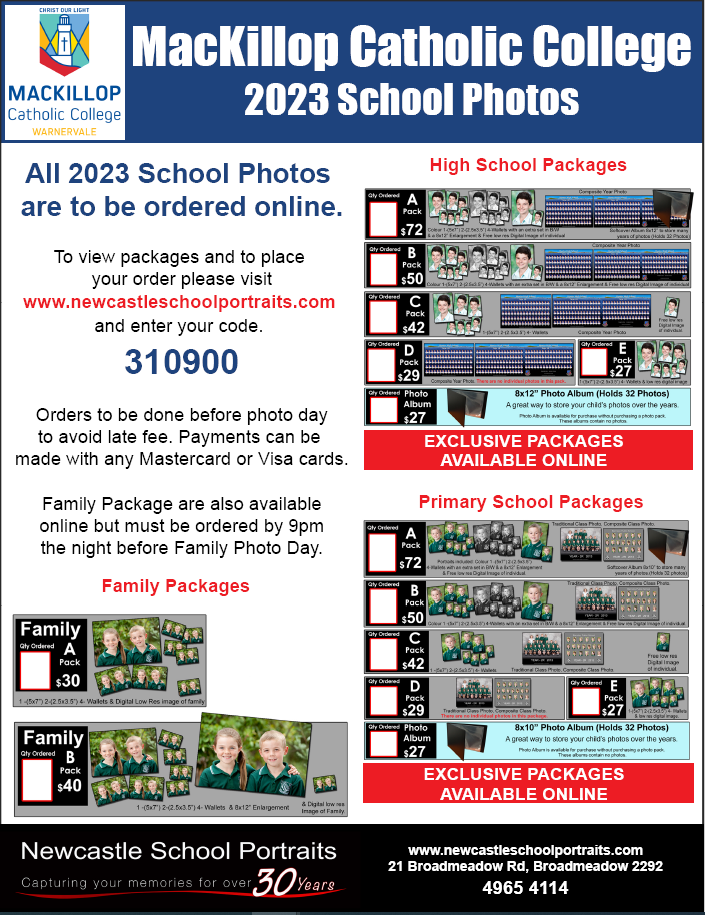 College Uniform and Grooming Policy